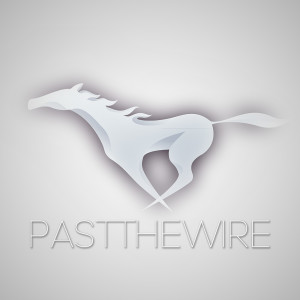 Jonathan Stettin and Past the Wire are proud supporters of The Jockeys' Guild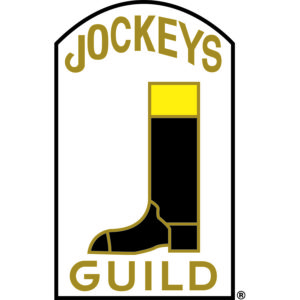 For the best workout reports and analysis go to Brunowiththeworks.com
Don't guess about first time starters, or horses coming off layoffs.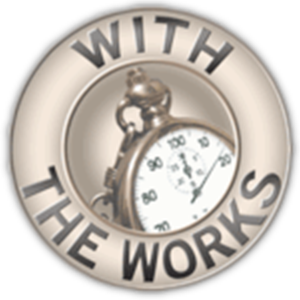 Take advantage of Past the Wire's discount on Formulator. Get the most out of your past performances with customizable features, see what you want to see and need to see, search statistics and improve your game. Use our Promo Code PTWF10 for a 10% discount on any Formulator package, whether you are a new or existing customer. Jonathan Stettin, The Pick 6 King uses Formulator. Learn more here: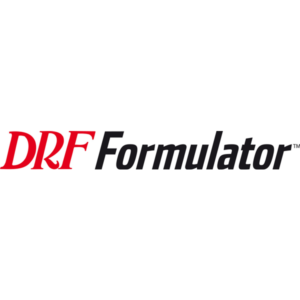 Get your edge with Thoro-Graph. You need an edge in this game and Thoro-Graph provides one. Know who is fast, who is not fast enough, and learn to recognize patterns that will take you to the winners circle. Jonathan Stettin The Pick 6 King uses Thoro-Graph. Learn more here: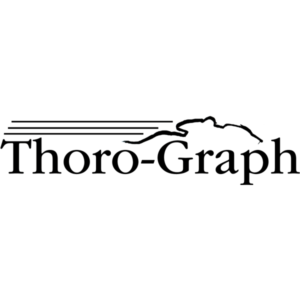 Selections and analysis for every budget with Keeneland Dan, go to  FatBaldRacing.com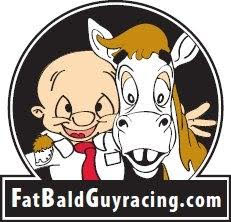 For the BEST TRIP NOTES in the game use TRACKING TRIPS at Past the Wire. You can't afford not to be a #member.  Receive our Clubhouse Notes, Track Bias Information and of course our Spot Plays  all as a bonus. There is no service like it in the game, and you can raise your game to a whole new level. Become a #member or learn more here: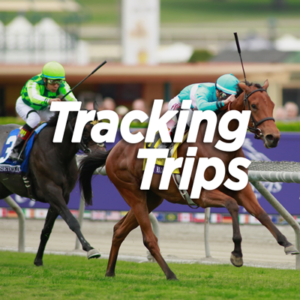 Bet the BetAmerica way. Sign up for your BetAmerica account right here at Past the Wire and receive a $500 Sign Up Bonus. legal, safe, secure wagering on horse racing. Bet the BetAmerica way.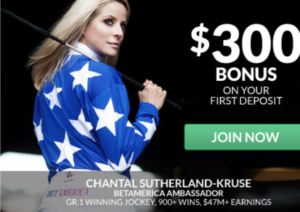 There are indeed certainties in horse racing, they just don't come the way most people think. There are no free squares in multi race wagers. They may look pretty good but they are never free. If you don't believe me ask anyone who singled American Pharaoh in the Travers, or Arrogate in the SanDiego or Pacific Classic. There is no way you can tell me who will win the Breeders' Cup Classic today. You can have an opinion, most people do, opinions are cheap and plentiful and at the end of the day carry little weight and have less meaning. The certainty is you don't even know who is running in the Classic today, let alone who'll win. Should you guess right there is no reward unless you make an advance book wager and if you do I hope you are getting a minimum of 100-1. You won't know is running until they draw the race so thinking Gun Runner is home or Arrogate will bounce back is premature at best. A good rule is handicapping after the draw.
You'll recall the much hyped and anticipated race between Rachel Alexandra and Zenyatta in the Apple Blossom a few years back. There wasn't a room or rental house to be had in Hot Springs and guess what, only Zenyatta showed up. There is so much that can change in a flash in our game. The Kentucky Derby winner Always Dreaming is on the sidelines resting with an uncertain future ahead of him. We may or may not see him at four. The Preakness winner is sidelined recovering from surgery to remove a chip in his ankle found after his last work. Reportedly he'll be back for a four year old campaign. Tapwrit, the Belmont winner is also sidelined at Winstar farm and is also reported to be coming back for more at four. Let's hope so, the certainty is you can't really plan ahead in this game. After the Derby Always Dreaming was oh so special until he was exposed as capitalizing on perfect trips in Florida and Kentucky. Cloud Computing ran down Classic Empire in the Preakness who is nowhere to be found after a two year old championship season. It looked like Cloud Computing was on his way to the top of the three year old class, but he was exposed at Saratoga in the Jim Dandy and Travers. Tapwrit seemed to make good on a hefty price tag with a win in the Belmont but he's hit the sidelines after failing to impress or repeat in the Travers. The three year olds have been very inconsistent this year with the exception of West Coast who will get another shot to solidify his position at the head of the class Saturday in the Pennsylvania Derby. Free square, no way. Who would have thought in May we'd have three different winners of the classics and none would be three year old of the year or even around racing come Breeders' Cup time?
Every year we see million dollar babies lose Maiden Special Weight races to horses who cost a fraction of a million dollars. Despite this the richest and presumed smartest people in the world over pay at the sales. Everyone of them is chasing the same dream against the odds and percentages. How many of these million dollar babies never make the races or turn out to be nothing close to the dream? Most of them actually. The certainty is people will continue to overpay and lose to less expensive horses. Champions are priceless, just ask Stymie, Seattle Slew or John Henry. It's not what you cost it's what you have. The other day at Belmont Chad Brown had a 1.6 million dollar baby in the 5th race, a maiden special weight race on the turf. The horse, Nezet, by Tapit out of the Grade 1 winner Pure Clan was a vet scratch. Now I'm relatively sure if Chad entered him it was nothing, but if you have a 1.6 million dollar baby entered first time, you are not looking to be a vet scratch. Now I know never say never, and I've owned quite a few race horses, but I doubt I will ever own another one. The desire to own is just not there anymore. That said, if I ever decide to get back into owning, and I decide to spend 1.6 at a sale I'm buying five or ten horses not one. I don't care who it is by or out of, or how much everyone wants it, or what all the agents, vets, experts, and analytics say, I'll take the odds and percentages and play the numbers with a few. Heck I might not even have to beat it if it is a vet scratch or doesn't make it to the races.
The other day Todd Pletcher entered Red Rifle in a race with a 100k tag. The horse was a stakes winner, owned by the breeder, had been to the Breeders' Cup, and was on the verge of a million dollars in earnings. Not bad for a home bred. His form had been off, and a horse in that position has limited spots to run. They ran for the tag, probably were sure they wouldn't lose him, or at least doubted it. The certainty is if you run for a tag you may not bring your horse home, no matter what the tag is. David Jacobson claimed Red Rifle for 100k. Knowing how aggressively David plays the claiming game the owner/breeders may be claiming or shaking for their horse at a reduced price. Jacobson might run him back at any price.
Another certainty is the bettor always gets hosed. The bettor, like the owner puts money in the game. Everyone else takes it out. The bettor still has no say, and nobody protecting their interests. They have no say on take out, exotic wagering rules, entries, scratches, taxes, absolutely nothing. Stewards decisions. Every bettor has been hosed by one of these scenarios at one time or another and most have been by all of them and multiple times. Nobody cares about the bettor. Racetracks least of all maybe. A certainty is that will never change. 
Bettors will always confuse bad rides and bad trips and never get the difference. A certainty is at some point every bettor will blame a jockey for a bad trip that couldn't be helped. It was a bad ride. There is a difference.
Another one is fans will always think they know where a trainer and owner should run their horse, especially if it is a filly against colts. For the most past trainers know where to run the horses. A lot of times there are reasons that you may not know why a trainer runs in one place and not another. If you really want to chart a campaign for a horse, the best way to do it is get one.Today more than ever before in our game there are a magnitude of ways to get involved in ownership. Many of them are inexpensive especially in consideration with years ago before we had all types of partnerships to chose from. Plotting a campaign is an art. It should be appreciated not criticized.
If you win and beat the game, people who don't will criticize you, become envious, and even hateful. Some will say it's impossible. I guess they play to and expect to lose. That is a certainty, but one best ignored. Most of those same people will always have something negative to say. They'll think any high percentage trainer cheats, even those who don't, complain about any issue they can, and bash any who don't agree. Count on it. 
No matter how good you are at this game, horses will humble you at some point, and you will always be wrong more than right. Always. That is a certainty. You negate that only one way and one way only; make it count when you are right. That is a certainty too. 
A broken clock is right twice a day. No matter how bad you are, you will have your days and moments. That is certain. Enjoy them.
HIGH FIVE: Delaware for refusing Jorge Navarro entries. New Jersey for raising the fines. 
LOW FIVE: Jorge Navarro and Randal Gimli. 
Follow on Twitter @jonathanstettin The Pick 6 King
Follow on Twitter @pastthewire
Follow us on Instagram @pastthewire
Like us on FaceBook @ PastTheWire.com
Subscribe to our You Tube Channel at Past The Wire