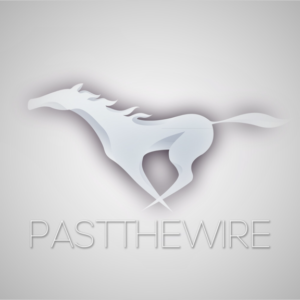 Jonathan Stettin and Past the Wire are proud supporters of The Jockeys' Guild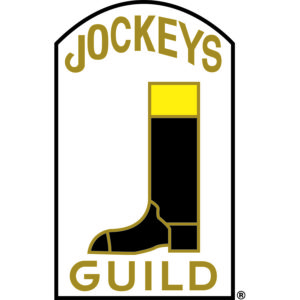 Past the Wire
by Jonathan Stettin
Getting Ready
For the past several weeks, most of us who play the horses have been getting ready for the Breeders' Cup. Interestingly enough, getting ready means different things to different people. It happens all during the year, but more so leading up to both the Kentucky Derby and the Breeders' Cup races, especially the Classic; people form their opinions. This has always amazed me. As a handicapper I cannot fathom how people can predict the winner of a horse race prior to the entries being made. I also don't get how a serious player can make a statement on who they think will win a race prior to post positions being drawn, knowing the weather, and also knowing how the horse has trained going into the race. Nonetheless, prior to both the aforementioned major racing events, as well as several others, people will flood social media and racetracks and betting facilities with bold statements that so and so will win such and such race. I think it's gibberish much like the statements about selections from people who actually don't wager a dollar. If you're not betting, you have no selection as far as I'm concerned. If you think you play the same with "make believe' or Monopoly money as you do with cash, guess again. Even during this year's Breeders' Cup draw when some horses were mentioned, people said that is so and so's choice. How would they know that in advance escapes me.
If you are playing for fun and games or recreation as opposed to win then it really doesn't matter. Furthermore, if you make such statements for the sake of conversation and don't actually bet that way, again it doesn't matter. If you play to win, however, and take the game seriously, then thinking you know who'll win a race before you know who is in it is sort of silly. There are or at least should be a lot that goes into that decision, and you need to do your homework before you make it if you want any chance at all of being in that maybe 10-15% of players who actually consistently beat the game.
We all love the Sport of Kings, and we certainly enjoy discussing races like the Derby and Classic well in advance. I think such discussions are fun, interesting and ultimately good for the game. I welcome good conversation, especially about the sport I am passionate about as much as anyone. I think it ceases to be good conversation when people start the bold predictions and turn them into arguments better suited for a political arena regarding a race weeks or even months down the line. I'm sure many of you remember the Rachel Alexandra – Zenyatta showdown a few years ago in the Apple Blossom at Oaklawn Park. It was well hyped and the subject of many a racing discussion, a lot of them heated, and had hotels and rental properties in Hot Springs sold out at inflated rates. Guess what, only one of the horses showed up. Zenyatta won in a gallop. Rachel Alexandra stayed home, unable to make her date with destiny thanks to a grueling world class campaign which took its toll on her.
All that said, I do like to prepare in advance and be as ready as I can for the Breeders' Cup and all races for that matter when they are drawn and the past performances come out. I have a process I go through handicapping, and I follow it diligently. It's worked a time or two in the past, and there are many years behind it. Yes, we constantly learn in this game, but one thing that does not change is you have to be prepared and do your homework. If you aren't, you'll find yourself at a gunfight with a knife and leave with empty pockets.
It's very possible to get ready for the Breeders' Cup and do some advance studying without locking into an opinion. You may have to train yourself to do it, but if you do, in the long run I think you'll have a better chance of winning if you go in unbiased. For example, I have a decent idea of who I may like in a few of the races, but I wouldn't venture to say I know who is going to win yet as I haven't fully done the race and that can't be done until it is actually drawn.
Because this is the Breeders' Cup, we are possibly more familiar with some of these horses than in other races. We have a tendency to follow the stakes horses and horses we become fans of. So how do I prepare for the Cup without locking into any definitive opinion? To understand that you first have to understand my process. This isn't what I propose everyone should do. To the contrary, do what works for you I'd say. This works for me and has worked for me, but I will reiterate, making a selection before you handicap the race will lead to a lot more losses that wins.
My process consists of watching replays, studying the past performances, studying and watching workouts and training, looking at Thoro-Graph figures and making my own figures and putting it all together by trying to figure out the pace and who will be where and when they will be there. I do the pace work by myself. I use fractions, final times, post positions and knowing the tendencies of riders and horses. I also look for horses who show speed but I think I see signs they can rate or relax. There are tells for those sorts of things. Those types of intangibles can't be programmed into a computer as far as I am concerned, and if so how do you separate the men from the boys so to speak and come up with a pace scenario you can envision that others can't? Don't forget we are playing against the others in the pool not the house.
My pre race Breeders' Cup work consists primarily of two things. I watch a lot of replays. I watch most of them several times. You can only watch a horse or two each time. If you want to spot things others miss, you have to watch replays a few times. Our natural tendency is to watch one of three horses. Who you bet, who won, and who is on the lead. That won't help you spot a horse who had trouble that was mid pack all the way around. I take a lot of notes on these replays and I go back months. I find going back a few months often changes the initial impression a race may have given you. A fresh look may lead to a different conclusion in either direction.You may think an effort was better than you did originally or perhaps not as impressive. Formulator allows you to enter your notes right into the past performances and save them. I strongly encourage that practice and you can try and use Formulator with a 10% discount through Past the Wire. You'll find the add and Promo Code below.
While we can't do this all year long, we can for some of our big events and that is watch live and replay coverage of workouts and gallops. I watch as many as I can, I compare them to older works, I compare the trainers pattern and style of training, and I take notes on all of these as well. When race time comes I get Bruno's from brunowitheworks report, but before that I watch and take notes on all I can. XBTV has a great staff and provides great work out coverage both live and on demand and on YouTube as well.
I do peruse the advance past performances, but limit it to perusing. I don't want to get to involved or caught up in the pre entries or advance past performances. Again we don't know who is actually going in, who is riding and what the post is. Never mind weather and training, there just isn't enough information to lock in. Patience. It pays off.
I always encourage do what works for you. I'd have a hard time believing anyone who makes the statements so and so will win the Classic before they draw the race beats the game. It is almost impossible under those circumstances, so following some sound advice and applying it to your regimen can only help if you are in it to win. It is tough enough if you do things right. If you have fundamental bad habits you will really be up against it.
HIGH FIVE: Kudos and a Big High Five to XBTV and their entire staff, great pre BC coverage, props to DRF and Brisnet and Thoro-Graph for taking care of the players and getting the info we need out early this year! Let's make this a tradition. Del Mar for having an early draw enabling the aforementioned and the rest of us to get to work. Winx, 22 in a row and a third Cox Plate in a row. Nice resume. 
LOW FIVE: Quarter horse trainer Judd Kearl, suspended 19 years for multiple positives of a banned substance, an anti depressant, that has not been available commercially for 30 years. 
FOLLOW ON TWITTER @jonathanstettin The Pick 6 King
FOLLOW ON TWITTER @pastthewire
LIKE US ON FACEBOOK @pastthewire
FOLLOW ON INSTAGRAM @pastthewire
SUBSCRIBE TO OUR YOU TUBE CHANEL Past the Wire
Want another set of eyes or second opinion on this years Breeders' Cup? Jonathan Stettin's full analysis of all the Breeders' Cup races including wagering strategies and ticket structure as well as selections is available here. View our testimonials page to see how we did last year or watch the video below. 
Get our Breeders' Cup analysis here…..
This is how we did last year:
For the best workout reports and analysis go to Brunowiththeworks.com
Don't guess about first time starters, or horses coming off layoffs.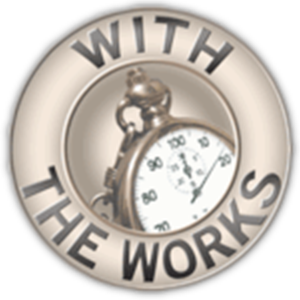 Take advantage of Past the Wire's discount on Formulator. Get the most out of your past performances with customizable features, see what you want to see and need to see, search statistics and improve your game. Use our Promo Code PTWF10 for a 10% discount on any Formulator package, whether you are a new or existing customer. Jonathan Stettin, The Pick 6 King uses Formulator. Learn more here: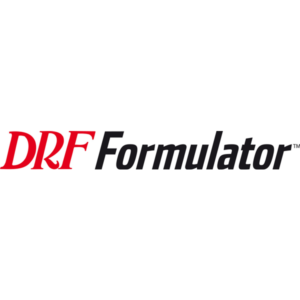 Get your edge with Thoro-Graph. You need an edge in this game and Thoro-Graph provides one. Know who is fast, who is not fast enough, and learn to recognize patterns that will take you to the winners circle. Jonathan Stettin The Pick 6 King uses Thoro-Graph. Learn more here: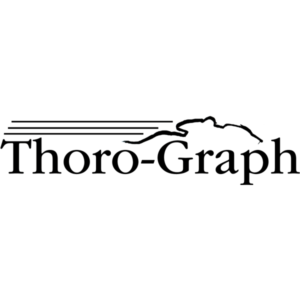 Selections and analysis for every budget with Keeneland Dan, go to  FatBaldRacing.com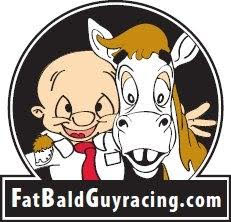 For the BEST TRIP NOTES in the game use TRACKING TRIPS at Past the Wire. You can't afford not to be a #member.  Receive our Clubhouse Notes, Track Bias Information and of course our Spot Plays  all as a bonus. There is no service like it in the game, and you can raise your game to a whole new level. Become a #member or learn more here: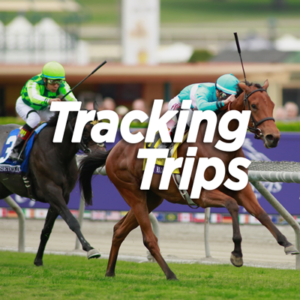 Bet the BetAmerica way. Sign up for your BetAmerica account right here at Past the Wire and receive a $500 Sign Up Bonus. legal, safe, secure wagering on horse racing. Bet the BetAmerica way.