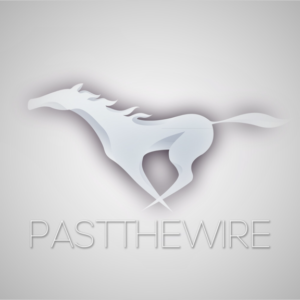 Jonathan Stettin and Past the Wire are proud supporters of The Jockeys' Guild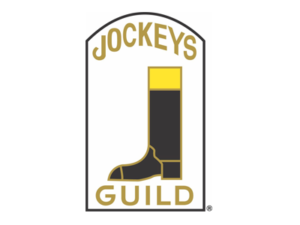 For the best workout reports and analysis go to Brunowiththeworks.com
Don't guess about first time starters, or horses coming off layoffs.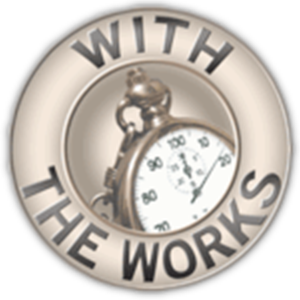 Take advantage of Past the Wire's discount on Formulator. Get the most out of your past performances with customizable features, see what you want to see and need to see, search statistics and improve your game. Use our Promo Code PTWF10 for a 10% discount on any Formulator package, whether you are a new or existing customer. Jonathan Stettin, The Pick 6 King uses Formulator. Learn more here: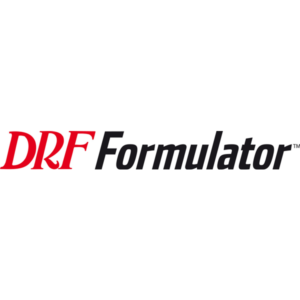 Get your edge with Thoro-Graph. You need an edge in this game and Thoro-Graph provides one. Know who is fast, who is not fast enough, and learn to recognize patterns that will take you to the winners circle. Jonathan Stettin The Pick 6 King uses Thoro-Graph. Learn more here: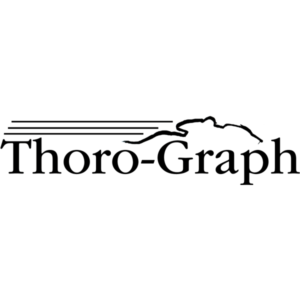 For the BEST TRIP NOTES in the game use TRACKING TRIPS at Past the Wire. You can't afford not to be a #member.  Receive our Clubhouse Notes, Track Bias Information and of course our Spot Plays  all as a bonus. There is no service like it in the game, and you can raise your game to a whole new level. Become a #member or learn more here: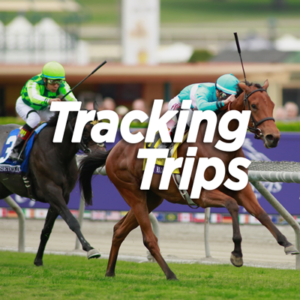 Bet the BetAmerica way. Sign up for your BetAmerica account right here at Past the Wire and receive a $500 Sign Up Bonus. legal, safe, secure wagering on horse racing. Bet the BetAmerica way.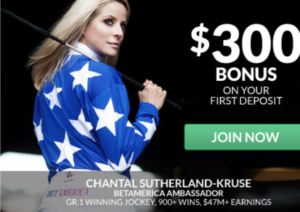 Selections and analysis for every budget with Keeneland Dan, go to  FatBaldRacing.com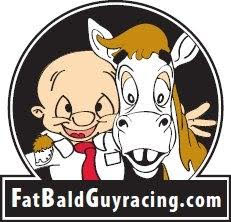 When betting on the horses, your first pick should be AmWager. AmWager's high performance features, personal service, and great rewards have earned the loyalty of their players. Play on the Best Online Wagering Platform and receive a $500 Sign Up Bonus. AmWager has the tools you need to win. Learn more here: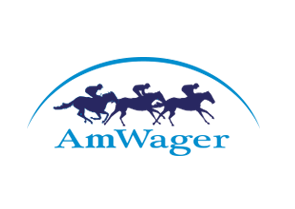 Jimmy W takes on Churchill Downs:
Let's take on this excellent Churchill Downs Stephen Foster Evening Card ; feeling very confident !
Race#1
#5 Play the Break – freshened up a bit but working like a beast ; at her lowest level but feel Ian Wilkes horse is much the best here , if gets honest pace will run them down .
#7 Tizthesound – hasn't showed much over this Churchill strip but feel she gets good trip sitting just off the pace and takes over top of the stretch .
#6 I. Damian – Tampa invader is cheap but has taken to the turf nicely 2 for 3 on the lawn ; although cheaper type bred strongly for turf and has showed it ; step up in class but don't need be much better .
#2 Audrey's Double – deep closer that finds her easiest turf spot to date .
Race#2
#1 Hardly Home – scary huge drop for 1st dirt try , that being said sharps drills in am makes me feel he is sound and if he handles dirt should make this one a laugher late .
#5 High Multiple – fits well if top one doesn't take to dirt .
#6 Silver Wraith – has shown enough speed on dirt to have a nice lead here ; hasn't shown much staying power but vs. these types might take them a long way .
Race#3
#1 Mesoma – tough to seperate a few of these but I landed on this one who crushed 3 others in last here at Churchill ; likes the course and projects to sit just behind the horse to his outside who will be begging to be passed , takes lead and might scoot away from these .
#4 Cerro – class edge and versatile type is the one to beat .
#3 Toasting Master – 5 starts here 4 wins 1 second , the good ; hasn't raced since November here when he was vanned off after a win , available for 50k here , the bad . Even if fit is risky play at low odds at this distance .
Race#4
#9 Kismet Heels – Casse / Leparoux 28% here and this one gets back on the turf where he belongs imo. Only a maiden breaking win on turf still feel he is the class of this field .
#5 Ingadore – legit excuse in last while making his initial turf try and finished respectable . Sneaky trainer is 26% this year.
#6 Sixty Five(Fr) – claimed last time and now back up in Alowance ranks ; fits and looks like he fires well on this track with 2 starts that weren't but could of been wins right there at wire .
#7 Mongol G. – worth a mention as this horse might pop a huge lead , can he hold ?
Race#5 Matt Winn G3
#2 McCraken – will be released today for sure but maybe 1/5 odds , still can't try to beat him here back at his favorite track. No excuses here as distance seems ideal and pace is fair .
#1 Excitations – might give the top choice a scare at top of the lane , or might not . Do see some talent here and willing to excuse his last but still think the distance might be a little too far .
#6 Society Beau – Ok it's a big if , but IF all theses sprint types go and maybe McCraken  goes or makes a premature move this one could close with a rush as I believe this one has some talent and a future . Will make a run , might not be good enough here but down the road this one will pop .
Race#6 The Wise Dan G2
#7 Pleuven – this gelding is real sharp right now , likes the course , and is a versatile type . Lanerie / Simms high % while limited sample size but still the one to beat here for sure .
#5 Kasaqui – 7 yr. old has been keeping top company and is an honest type . Should be right there again today . Only knock is Albarado landing on the horse to his outside , was it his choice ? .
#2 Bondurant and #6 Conquest Panthera both rate a chance here as well .
Race#7 Fleur De Lis Handicap G2
Upset alert
#2 Walkabout – feeling upset here and I understand she hasn't beat much in her last 2 narrow wins but think race might set up for her late charge . Filly might be getting good at the right time . (Pick 6 King Jonathan Stettin likes her too, always a positive sign!)
#1 Forever Unbridled – classy mare always fires . When last seen in Breeders Cup ran a big one just behind Beholder and Songbird . Seems to have no problem with layoffs but if these types gonna beat her today is there chance .
#5 Big World – sits just off #7 Apologynotaccepted and takes over but still think the race is a little to long for her even if razor sharp like she is right now .
Race#8 The Stephen Foster Grade 1
#3 GunRunner – if not for the freak Arrogate would of won the Dubai Cup easy ; argueably second best dirt horse in world ; I see this one laying 3rd just off Bird Song and Stanford and pouncing when ready . Don't see much not to like only thing it's his first race since being in said desert .
#4 Honorable Duty – everyone's "wise guy" horse here . Javy jumps on and horse has been super sharp since changing to being a closer , gets pace to run at ; not much not to like here just not sure he is this good .
#2 Breaking Lucky – if horses race pattern continues he is set to fire a good one . Seems like he doesn't care for an off track as part of the excuse in last  . Work tab shows me this one is sharp right now , could run a big one .
Race#9
#10 Fizzy Friday – 1st try stateside and on turf was a solid second to the talented Sonic Boom ; any improvement which I find likely makes this one tough here .
#12 Chubby Star – tried the boys in last at Pimilico on Preakness day and ran second from tough post to budding star "Yoshida" . No favors today again with post but figures the one to beat .
#4 Proctors Ledge – closer should relish the distance here , you will have to know him in deep stretch .
Race#10
#2 What a Star – been bet in all 3 starts failed last time as favorite with a slight excuse . Is the one to beat here with the experience and race set up . No more excuses .
#10 Belletta – gonna excuse last in slop as might of needed that race as well. Took some action is his debut down at Tampa while breaking slow and making a big run before a slight fade . Don't like Borel at this point but he will be hungry and pumping this one home .
#9 Golden Amber – beatin fave in his first 2 tries but willing to give him one more chance as now gains Saez and Saez/Cox 31% . Sits good trip right off pacesetters.
#12 Socata – worth a mention , filly has to deal with layoff , adds blinkers and fits closing here as I project a good pace up front , if ready beware .
Race#11
#9 Tapsolute – could u guess who the sire is ? Besides the name , Asmussen trains that's the last hint lol . Light freshening for this , graduation looming.
#6 Portal – made a strong run in his last try for Wilkes / Hernandez . Race came back quick , fits here if runs back to that .
# 3 Leading Cause – horse has thrived with the last 2 stretch outs , fits here and should be fit while others might not be finishing late . Side note Gilligan only wins when Simms uses him , will be trying hard .
#7 Harlans Vador and #11 Union Salute will be used to make sure I don't get knocked out of my pick 4
Follow Jimmy W on Twitter @matt918476
Follow on Twitter @pastthewire
Follow on Twitter @jonathanstettin The Pick 6 King
Like us on Facebook at @Pastthewire.com
Follow us on Instagram @pastthewire
Subscribe to our You Tube Channel Past the Wire
Become a member of Tracking Trips at pastthewire.com