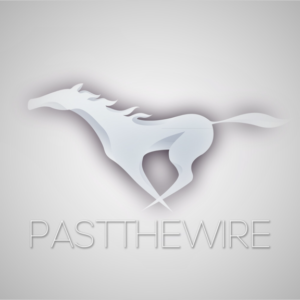 Past The Wire
By Jonathan Stettin
Quite The Wrap
As we reflect on the year past, most think of the best and most memorable races. As a handicapper and student of the game, I reflect on those all year long. That being the case, it is only natural the Past The Wire 2017 wrap up looks at some different things than the masses.
2017 is gone and 2018 has begun. 2017 was an interesting year in the Sport of Kings. A lot happened, both good and bad. What will and should be most remembered is the tragic San Luis Rey wild fire that took the lives of some of our equine athletes and animals most of us love, but it also revealed the love and human spirit many of us have for these graceful but powerful horses who give so much of themselves to make the wheels of our game go around. They do this at our command as well, as none are truly given the choice. The heroes of that day have earned their place in the history of our great game on the championship level and that and they should never be forgotten. Neither should the example the tragedy showed of how we can drop everything and pull together as an industry, a family if you will, when we want to and have to, and maybe the time is truly upon us when we do have to. Whether our game is stagnant or in decline is debatable and your stance likely depends on which set of facts you choose to believe regarding handle, takeout, and attendance. What is certain however, is we are not growing, there is no choice C on this exam, it is either A for stagnant or B for declining.
We made no progress on a central governing body with one set of rules and a commissioner. The industry can't seem to work together in that area, nor does it display a genuine willingness to want to. It is every track, ADW, network, publication, product, and even farm for themselves. None of them get what is best for the industry as a whole ultimately benefits them.
There is no uniformity in drug testing and rules although we do chip away at progress in that area. The problem there is that there are far too many chefs in that kitchen, and when that happens the soup always comes out salty. This leads back to the need for a central governing body and one set of rules and standards across the board including racing, wagering, and drugs.
The need for uniformity was further evidenced in the area of steward decisions once again in 2017. 2017 gave us one of the worst Grade 1 disqualifications in the history of the game when Solomini was robbed of a victory at Los Alamitos. It was as bad as the Bayern fiasco in the Breeders' Cup Classic a few years ago. It is not so much where you stand on the DQ, we can argue that all day long, although I personally think it was a no brainer. It is the lack of consistency in these decisions and the amount of subjectivity that is involved in them. We can usually agree if a defined foul or infraction occurred, what we can't agree on and what is way too subjective is if it cost a horse a chance at a better placing. The Solomini decision took this subjectivity to a whole new level. The horse which caused the most damage, McKinzie was left alone while Solomini who came in less than McKinzie went out, and did not bump the "victim middle horse" as hard was disqualified. The cost of a Grade 1 win is significant to Solomini and his connections. It also means a lot to his sire, Pioneer of the Nile. The bettors who put their money on Solomini were completely hosed. Bettors usually are. While the Eclipse awards are less meaningful than ever before in our game, and the voting system likely needs an overhaul, Solomini had a strong resume if he wasn't robbed of the Grade 1 win and even in light of that, his two year old season is pretty strong in comparison with any other candidates.
Lady Eli will probably get her well deserved and overdue Eclipse. That is a credit to Chad Brown and his team who accomplished the unimaginable in bringing this all heart and talent filly back from laminitis in both front hooves. Lady Eli didn't just make it back to the races against all odds, she did it at the level she left off and while that really transpired in 2016 not 2017, her resume in 2017 is probably going to get her an Eclipse. Chad will likely get one also. The trainer who wins the most money usually does.
Dale Romans was one exception who comes to mind recently, but it is usually a foregone conclusion the leading money winning trainer gets it. Chad should get it but not for winning the most money. He should get it for going outside the box, and going against the grain and doing what is best for his horse. I am talking about Cloud Computing. Chad could have pushed onward to the Kentucky Derby and ran Cloud Computing but he knew his horse needed more time and wasn't ready. He brushed Derby fever aside as if to say no worries there is one or more Kentucky Derbies with my name on it and I am going to do right by my horse. Not every trainer will bypass a shot at the roses the first Saturday in May. Chad did and was rewarded with a classic victory in the Preakness. True he has a shed row that makes it a little easier to employ that school of thought, but that said there are still a lot of trainers in strong positions that would have let Derby fever rule the day. Chad deserves some credit for truly putting the horse first. He actually did the same thing with Cloud Computing when he was two and powering around Chad's Saratoga shed row, and had he nor done it then, there would likely have not been a Preakness on the resume of horse and trainer.
Jose Ortiz wants the 2017 Eclipse and he deserves it. He rode great all year long, and won the money title missing a few weeks late in the year due to knee surgery. I remember the days when Angel Cordero Jr. would chase the Eclipse riding all day at Aqueduct and then driving over to the Meadowlands to ride at night to assure the money title and thus the Eclipse. Jose earned it and it adds to the feat that he was able to do it with a good but not dominating Breeders' Cup and missing time. Well done young man and a shout out to his agent Jimmy Riccio as well.
Racing has always been a what have you done for me lately game. What better reminder of that is there than Arrogate. He was touted as the best horse in the world, almost unbeatable, and compared to Secretariat in March. By August he was a question mark, and after November he was an also ran. He is not only a reminder of what have you done for me lately, but also that these magnificent animals are animals and not machines and there are never free squares. They always have to run the race and never pay on past performances. They also all and I mean all have just so many of Arrogate's Dubai race in them. Even the best of horses can get gutted under the right circumstances and they can lose the desire to run and win when it happens. It happened to Sham after the Belmont. It happened to Rachel Alexandra after the Woodward and a tough campaign, and it likely happened to Arrogate after Dubai and accomplishing so much in such a short period of time. The fastest Travers ever, the Breeders' Cup Classic, The Pegasus, The Dubai World Cup all over a few months with a young lightly raced horse. It was a win for the ages and it is unfortunate it ended on a sour note which will make a lot of non students of the game forget how good he was when he was good.
Gun Runner is a throw back old school war horse who dances every dance and brings it every time. He finally turned the tables on Arrogate in the Breeders' Cup Classic but that was not the Arrogate he had been facing earlier. Steve Asmussen did a masterful job campaigning this horse and not only keeping him good and peaking for over a year, almost unheard of in the game today, but he was always getting a little better. Impressive. The tell which everyone missed may have come early. In Dubai that night Arrogate caught all the attention for breaking poorly and still being able to run Gun Runner down. The track in the desert that night was deep and heavy and very kind to closers and very tough and tiring on speed. Gun Runner ran a huge race that night, better than anyone realized until the Breeders' Cup Classic rolled around. He also showed us you can win a major race at Saratoga with another horse's shoe stuck to your tail.
The bettors and even owners and breeders caught a break in 2017. The ancient tax regulations regarding gambling withholdings which were written when the only exotic wagers were exactas and daily doubles were finally "updated" into this century and to more accurately reflect winning from losing. Gone are the days when we are actually taxed on losing Pick 6 tickets where you invest more than you collect. The help to the game was evident in the fewer number of withholding results in the Breeders' Cup where it was highlighted but the help it gives to the handle and churn is happening daily. Under President Trump's tax overhaul, owners and breeders enjoy write offs which can not only benefit their bottom lines, and you need all the help you can get in this area in our sport, but they can also possibly attract some new owners who will see it more as a viable business.
It was revealed the tournament world has as many issues as any other area of our game and we are no closer to fixing those than any of the others. The Breeders' Cup response to the manipulation, if not violation of the rules of the Breeders' Cup Betting Challenge was nothing but a band aid and certainly no deterrent to the continuance of such behavior and playing. Maybe 2018 will bring some new rules that will address these now fully exposed issues, We will just have to wait and see, but the "PP's" don't look good.
Most of us knew there were a million ways to lose a race and only one way to win. Well 2017 taught us there are actually a million and two ways to lose and still just one way to win. I read recently, courtesy of Andy Asaro, about a greyhound track, an activity I never have and never will partake in, that went under and actually attempted to litigate with bettors to recoup winnings they had paid out to them. While I don't see that case as a winner you never know what can happen in a court room so that is a new way to lose for us. We also all got to see one of the worst beats in horse racing history when Emisael Jaramillo was home free on Cryogenic who he guided through traffic on the backstretch, and bulled his way to the lead turning for home, only to have the horse shift or switch leads approaching the wire, unseating him. It was a scary accident that could have been a lot worse. It was really bad for one unidentified player, however; there was one bettor alive to the only Rainbow 6 ticket worth over 550k if Jaramillo stays on. Ouch on all counts. I hope the player has hit some nice Pick 6's in the past as that will soften the blow as they know they can do it again. It helps with my tough beats, though I would not wish one like that on any bettor. The social media comments suggesting it was intentional to keep the jackpot wager going were preposterous, but I guess by now we have come to expect that from social media.
In addition to one of the worst disqualifications ever, and one of the worst beats ever, we also heard one of the worst explanations ever. The Santa Anita "will pay" explanation that they tried something new showing the payouts in the Pick 4 and Pick 5 as if each horse was the post time favorite was ridiculous. We all saw the low pay outs, and any sharp player would immediately spot there was not as much spread from the smaller payoffs to the larger ones as normal. Santa Anita offered the above explanation after announcing they would look into the wagering patterns relative to the payoffs. While they very well may have displayed the payoffs in that fashion, it would be the first time I have ever seen it done that way, and in doing so it can hamper hedge players alive and not knowing the true pay outs. Why they would project 20-1 shots as potential post time favorites is beyond me, but there is a much more plausible explanation I have seen more than a few times before. Let's say for example the connections of one of the horses, say Unique Bella, or any winner for that matter, or any big bettor even bet a huge part wheel in the Pick 4 and 5 singling their horse or their top choice and a few of their friends followed suit and they wound up alive, that is exactly what the will pays look like. If you bet a $1500 pick 4 and 5 part when singling a winner or even not singling a winner and wound up alive, it can and would have that exact effect on the will pays. While not privy to what happened and taking Santa Anita at their word, it would make sense if the betting pattern was as described, their explanation defies logic and common sense.
So all in all it was quite the wrap for 2017. Whether it is choice A or B remains to be seen, but hey at least racing's not dead.
High Five: Craig Bernick, while Craig has a lot of good ideas for the industry, he gets the HIGH FIVE this week for his White Paper on syndicates idea. Syndicates are a big part of the game and its future and more disclosure and accountability is a good idea. ✋🏻
Low Five: Anyone and everyone who said Jaramillo came off intentionally to keep the carryover going. 👎🏻👎🏻👎🏻
FOLLOW ON TWITTER @jonathanstettin The Pick 6 King
FOLLOW ON TWITTER @pastthewire
LIKE US ON FACEBOOK @pastthewire
FOLLOW ON INSTAGRAM @pastthewire
SUBSCRIBE TO OUR YOU TUBE CHANEL Past the Wire
Jonathan Stettin and Past the Wire are proud supporters of The Jockeys' Guild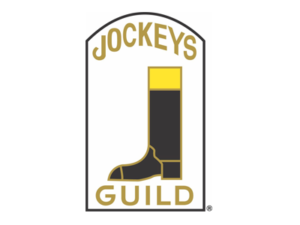 Take advantage of Past the Wire's discount on Formulator. Get the most out of your past performances with customizable features, see what you want to see and need to see, search statistics and improve your game. Use our Promo Code PTWF10 for a 10% discount on any Formulator package, whether you are a new or existing customer. Jonathan Stettin, The Pick 6 King uses Formulator. Learn more here: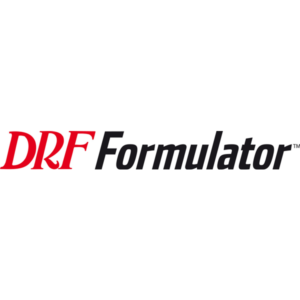 For the best workout reports and analysis go to Brunowiththeworks.com
Don't guess about first time starters, or horses coming off layoffs.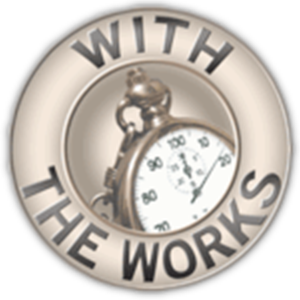 Get your edge with Thoro-Graph. You need an edge in this game and Thoro-Graph provides one. Know who is fast, who is not fast enough, and learn to recognize patterns that will take you to the winners circle. Jonathan Stettin The Pick 6 King uses Thoro-Graph. Learn more here: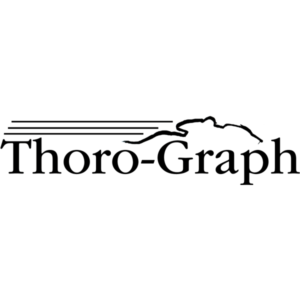 Selections and analysis for every budget with Keeneland Dan, go to  FatBaldRacing.com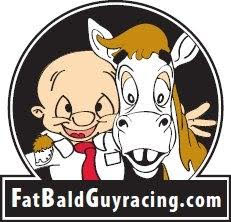 For the BEST TRIP NOTES in the game use TRACKING TRIPS at Past the Wire. You can't afford not to be a #member.  Receive our Clubhouse Notes, Track Bias Information and of course our Spot Plays  all as a bonus. There is no service like it in the game, and you can raise your game to a whole new level. Become a #member or learn more here: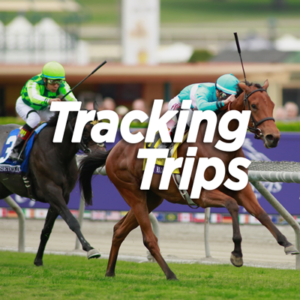 Bet the BetAmerica way. Sign up for your BetAmerica account right here at Past the Wire and receive a $500 Sign Up Bonus. legal, safe, secure wagering on horse racing. Bet the BetAmerica way.