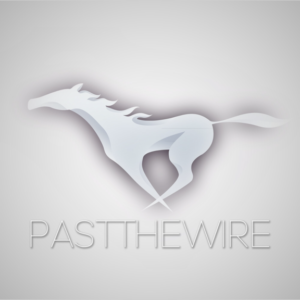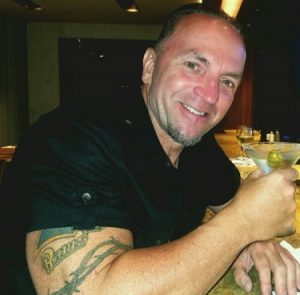 Once again handicapper and analyst George Sette takes you in depth with his analysis of this year's Breeders' Cup.
Breeders' Cup 2018 Analysis by George Sette
The Breeders Cup Championships which inaugurated back in 1984 is set for its 35th mega event. It's "Christmas"
coming early, if you will, each & every year for everyone involved in the racing game.
There is always significant drama & absolute intrigue surrounding our beloved Sport of Kings. It has turned into a two-day event & this year is back at the famed Twin Spires of  Churchill Downs.
I am excited to provide my analysis. I am providing my top 4 considerations in my best order of finish & will add  some bullet points for any others I believe could be a menace to the field.
First things first, I would like to provide some historical data;
The post-time betting favorite has emerged victorious 31% of the time. (99 for 318) There have been 59 favorites priced at "odds on" ( less than even money) for which 44% became Breeders' Cup Champions. The 1990 Breeders Cup at Belmont Park produced the shortest price in BC History when the beautiful Juvenile Filly Meadow Star thrilled the crowd at a $2.40 win mutual.
There have been 43 horses sent off at Odds of 100-1 or greater and only 1 has hit the board. Who could forget the Breeders' Cup Classic back in 1993 when Arcangues mesmerized the crowd paying the biggest price in Breeders' Cup history at an incredible $269.20.
As always, keep in mind the significance of the European & Foreign-based runners who throughout Breeders' Cup history have had tremendous success. In total they have emerged victories 62 times, inclusive with an off the charts number of 51 wins of the 188 races which took place on the lawn. It is imperative that you understand the significance of pedigree that these beautiful horses bring to our United States.
Ok, so are you ready? Let's go! and Let's make it a Breeders Cup Championship series to cherish always.
Friday, November 2nd, 2018 
Race # 5 The Breeders Cup Juvenile Turf Sprint Purse $1,000.000.00 5 & 1/2 Furlongs Est PT: 3:21 PM ET. 
# 5 Bulletin     This colt comes into the race with the least amount of experience with only one start, he was purchased at a generous amount and was bred to be a winner. He did just that aggressively placed into a stakes event at Gulfstream Park where he blitzed the field of 7, on the weeds, going 5 furlongs. He ran a very impressive 86 speed figure; albeit against softer, but he won almost effortlessly with mild urging. Now he's ambitiously placed stepping way up in class. He's had a series of competent breezes coming into the race which I feel assures his fitness. I am trusting the quality connections of Todd Pletcher & Castellano to break well & use what I feel is high speed to establish a lead, and feel he may just go all the way, you'll get lots of betting value at what could be 9-1 to 15-1 odds.
# 8 Sergei Prokofiev    Hard hitting European invader loves the weeds & comes in anchored with fabulous connections ( A O'Brien & Moore) and is unbeaten at today's distance, he has faced solid company & with a clear lane can mount a powerful close to the wire, the Lasix will help & I feel he'll benefit from a softer turf course.
# 2 Soldier's Call    Another European invader who has raced with exceptionally bred company & has never been off the board in 7 lifetime starts on the lawn,  winning 4, all at today's distance. I am expecting him to show tactical speed behind my top choice, and if the fractions are too fast, he's capable of running a big race through the stretch, a threat for sure with his best race.
# 11 Queen of Bermuda     This filly is here to take on the boys, & she defeated some fast horses overseas, she gains the confident riding skills of Flavien Prat, and I consider her a long shot with value because of her propensity for the wire, also running a sharp 2nd behind #2 Soldier's Call in a Grade 3 event.
#1 Strike Silver     He's worthy of a mention off of his 1st-time turf minor stakes event where he broke dead last, was bounced around some, only to later mount a ridiculously powerful close to just get up by a neck at Keeneland, he also comes into this race with a series of consistent works , so he's capable of showing much more especially if fractions are swift.
Additional notes: Wesley Ward is a trainer I have great respect for, and he's got 4 of his fillies entered in this race, two ridden by the great Ortiz brothers, and he's working them all around the dogs, I couldn't select any of them within my top 5, but each of them can easily improve to hit the board in deeper exotics.
One final note: # 13  Big Drink of Water  Steps up & is new to the lawn, but has a high speed & comes into the race with exceptional morning drills.
Race # 6 The Breeders Cup Juvenile Fillies Turf  Purse: $1,000.000.00  One Mile Est PT: 4:00PM ET
# 6 Newspaperofrecord     Simply fabulous filly who was  absolutely overwhelming in both her starts at Belmont & Saratoga, she won her debut on a yielding course at the Spa, then came back the next month & was mad crazy dominating at Belmont in the Grade 2 Ms. Grillo.  Chad Brown saddles and Irad Ortiz rides with a compliment of steady AM Breezes,  In a word, "Hard" to go against this filly, expecting her to show quality tactical speed & have lots left in her tank as they turn for home. 
# 12 Summering       This hard-hitting filly is bred to love the weeds & the distance and has shown a nice willingness in each of her three starts where she was incredibly supported at the windows, comes out of a good barn and has the ever-confident West Coast rider Van Dyke back in the saddle, her latest work offers great indication that she's fresh and fit, I feel we haven't seen the best of her yet, a threat for sure with added improvement, look for her to break well from the outside post & to provide a stalking presence as they turn for home. 
# 9 Varenka    This filly closed well when chasing my top choice on the yielding Belmont turf, she's also training very well & switches to Jose Ortiz in the saddle who habitually rides these type of turf closers very well down to the wire,  It's not likely she will catch my top choice, but offers tremendous betting value at what could be 15-1 or better. 
# 4 Just Wonderful    European invader comes in with superior pedigree & connections ( O'Brien & Moore) and is a major threat to menace this field especially with the addition of Lasix, fits with this group entirely and may better my rating, don't ignore in your deeper gimmicks.
Additional Note:  # 1 Concrete Rose should be regarded especially in multi-race opportunities like Pick 4's, she's training well, draws the rail, and can benefit from a fast pace and with a smart ride from Lezcano, may find a lane to explode into.
One final note:  Live long shot : # 16 Winning Envelope : she steps up but she ran like the wind blows in her turf debut at this same Churchill Downs course, capable of showing a similar result at what could be 50-1 or greater…..
Race # 7  The Breeders Cup Juvenile Fillies ( Tito's Handmade Vodka) Purse: $2,000.000.00  One Mile & 1/16th.  Est PT: 4:40PM ET 
# 10 Bellafina      West Coast California invader has been absolutely brilliant over her last 3 races, I have been watching this filly very closely & each time she prevailed over the question marks, like in her last when she took two turns & cleared the field by 6+ lengths, even though she drifted some, and they took her mask off too, which gave her that extra boost. She's Grade 1 proven & even from this 10 post looms to be in a perfect stalking trip ( sitting 2nd or 3rd) I have great respect for the Simon Callaghan/ Prat connections & trust that she'll be ready for her top effort today,  My Top choice & lead in most of my exotic wagers. 
# 4 Restless Rider    a Tough hard hitter who has been greatly competitive in all four of her starts, emerging victorious three times. She's also a horse for the course as she is 2 for 2 at Churchill Downs, she's in the very capable hands of returning rider Brian Hernandez and should be flying home in deep stretch, especially if the first half mile is too fast which may make her more of a threat. An excellent choice for all of your boxed exotics. 
# 2 Serengeti Empress   This gal comes off a blockbuster runaway victory in the Grade 2 Pocahontas, she was overly impressive winning by 18+ lengths, she now comes back 6 weeks later & deserves this mention, I originally had her rated for 2nd, but her speed is of high quality and she is likely to be on the lead, I just feel that she defeated much lesser of a field, and this time she's likely to be pressed in the lane and falter to third. 
# 7 Jaywalk       Any horse saddled by John Servis and ridden by Joel Rosario deserves consideration, especially since she comes off her best race winning the Grade 1 Frizette at Belmont Park, she's also proven to be very versatile in racing very well over 4 separate racetracks, so one must take for granted she will adapt to the Churchill soil, her works are a bit slower than what i would like to see, even still if she continues to improve she can very well hit the board here & perhaps make the Trifecta backers happier. 
Additional Note: # 8 Sippican Harbor switches to Irad Ortiz, and his last was very impressive winning the Spinaway in a big upset at Saratoga, the capable hands of Ortiz with the possible fractions being hot, make her a contender with her best. 
One final thought long shot possibility with # 1 Reflect she's been beaten by several of this fillies, but switches to Jose Ortiz and comes off a decent breeze on the Churchill soil. 
Race # 8 The Breeders Cup Juvenile Turf Purse: $1,000,000.00 
One Mile Est PT: 5:22PM ET 
# 4 Forty Under     Impressive grey colt who has improved greatly since turning to the weeds, this son of Uncle Mo comes from a very consistent barn & will be ridden by Manny Franco, I can appreciate they way he won his last, going 5 wide with some quality acceleration, and now since he's been worked around the dogs, I'm giving him the edge based on post position in a race that will provide fabulous betting value, the post time favorite could be in the area of 4-1. I can appreciate the way he won his last. Interesting for sure. 
#14 Anthony Van Dyke  This is an imposing colt who's wonderfully bred & comes from the top European Barn of Adien O'Brien, and gets top pilot Ryan Moore in the saddle, he drew a bad post, but he faced some tigers overseas, and is facing a field of overall weaker talents, I'm expecting him to break with some alertness & angle towards the inside, show solid tactical speed and position him for a strong stretch run, I'm just feeling he may come up just short. 
 #12 Current       This colt comes off a dramatic finish in the Grade 3 Bourbon on the Keeneland lawn, that was with Junior Ortiz and now they switch back to the hall of fame hands of Johnny V, Pletcher gave him a smart breeze for this race & I'm expecting him to be a threat on his best, worthy of being my 3rd choice. 
# 6 Henley's Joy     I took a long look at each of his 3 lifetime races, and he's proven to be exceptionally game, eating up ground in the stretch of each, so with that alone, this son of Kitten's Joy deserves consideration, I'm just feeling my top two choices have an advantage over him, he just missed the wire 2nd to my 3rd choice Current, so he should be considered in many of your deeper gimmicks & if you're going 4 deep in this race for your multi-race wages. 
Additional thought.  # 5 Line of Duty is a European Invader who has the pedigree & the zeal for the weeds to be a strong finisher in this field
One final thought: Possible long shot in # 2 Uncle Benny, he comes from a top barn & gets the great Irad Ortiz in the saddle who has the propensity in getting horses like this home,  and this colt is no dull thoroughbred, he's two for two & stretching out for the first time……would not be a shocker 
Race # 9 Breeders Cup Juvenile ( The Sentient Jet)  Purse:$2,000.000.00 One Mile & 1/16th Est PT: 6:05PM ET
# 9 Game Winner      This colt no doubt is one of the BEST two year olds in training, and is racing today with thoughts of winning & being considered a major focus for the 2019 Kentucky Derby, he comes out of the world class barn of Bob Baffert & will be ridden by Joel Rosario who comes back on him after his sensational romp in the Grade 1 American Pharaoh. He's 3 for 3 and improving each time out West, he's been bumped and hassled, but has proven to be as game as they come, he's now showing steady works & should be ready for his best effort yet, he's my top choice, but please pay close attention to my place horse below. 
# 6 Complexity     I was at the track watching this colt win the Grade 1 Champagne, where he simply turned up to another gear in winning by 3, it was the first time he went more than 6 panels, and he seemed to do it effortlessly,  saddled by Chad Brown with Junior Ortiz up, if he runs back to that race, this could end up being a thrilling stretch duel match race, I'm giving the edge to Baffert's horse because he's won back to back Grade 1;s.  a Must in your exacta and trifecta wages.
# 11 Code of Honor   This guy is worthy  consideration based on his last, he stumbled at the start but still showed a willingness to run on and was 2nd to Complexity, Johnny V up for Shug is always appealing too. Look for him to show tactical speed and contend in this race for at least 7 panels 
# 1 Dueling      Recent graduate draws rail and add blinkers, he comes from a solid West Coast barn and switches to Manny Franco in the saddle,  feeling he's worthy of bottom gimmicks at a nice price, expecting him to be closing powerfully. 
Additional thought….. I am totally perplexed with # 10 Knicks Go who shockingly won his last, a Grade One at Keeneland at 70-1 and now to boot he's working bullets with exceptionally fast breezes, his speed ratings simply don't compare to my top choices, but this grey can potentially surprise for a share. 
One final thought.  # 3 Derby Date comes into this race as a Maiden, but I consider him ambitiously entered in this field, watch the board , can potentially add nice value to your superfecta selections. 
Saturday, November 3rd, 2018 
Race # 3 The Breeders Cup Filly & Mare Sprint Purse: $1,000,000.00  7 Furlongs Est PT: 12:00PM ET 
# 11 Finley's Lucky Charm    This is one hard-nosed mare, who has a world of talent & many prognosticators are shorting her because of her recent flop as she weakened in the Ballerina at Saratoga,  and in such was soundly beaten by Marley's Freedom, but I watched the race numerous times, and feel she didn't appreciate being approached on her left and right simultaneously, in addition to her needing some time after her blowout win on the same Saratoga soil, she has now been freshened & I believe in the barn that she's ready, her works are steady all over the Churchill soil, a surface she absolutely adores winning an outstanding 6 of 7 times on the oval,  you will get the biggest price you'll ever see on this Mare, I'm grabbing the value here.
# 13 Marley's Freedom     She's clearly the one to beat, she was absolutely fabulous going the same 7 panels to win the Ballerina, the race I mentioned above,  The world-class connections of Baffert & Smith assure that her price will be a few ticks above even money, by default I had to place her 2nd, but I wouldn't be surprised if my top choice does fire, that she could hit the wire a little late, it all depends on how she gets out from this post position.
# 5 Golden Mischief     As a seasoned handicapper, I always greatly appreciate a horse who has "A nose for the wire" and that is the case with this Brad Cox filly, winning 10 of her 21 starts; albeit; many were against cheaper fillies,  even so, I feel she's ready to run a great race, the steady hands of Florent Geroux are back up & she just breezed a solid .47 flat on the Churchill soil….
# 1 Selcourt        This West Coast filly has been just dynamic in her ways, winning 3 straight, two of them a Grade 3 and a Grade 2,  I believe she drew a tough post here, she will need the lead & will be hard pressed early, so finishing well is a question, especially if fractions are too fast.  She's 6 for 6 in her career in the money, winning 4, so she must be considered in your superfecta wagers.
Additional thought: # 4 Kirby's Penny is a hard hitter with a chance as a long shot coming from the smart barn of Wesley Ward & she has Hall of Fame Jockey Johnny V in the saddle, she has been working brilliantly & could be set for her best race yet.
Final thought: # 14 Shamrock Rose ran a fabulous 7 panels in her latest and she gains the skillful hands of Irad Ortiz, and even though you simply cannot kiss all the girls, she should be considered in your multi-race wagers like the Pick 3 and underneath many of your trifectas and superfectas, you may get 30-1 on her.
Race # 4 The Breeders Cup Turf Sprint, Purse: $1,000,000.00 
5 and 1/2 Furlongs Est PT 12:38PM ET 
# 11 World of Trouble    This colt has never been better, his last was an impressive win on the Belmont lawn, I always appreciate the preparation that comes from Jason Servis, and he's now going back to Irad Ortiz, even though Manny Franco did a terrific job for him in his last, I'm expecting him to break alertly and to establish nice position moving inside, if the lead is available, Irad will take it, otherwise, he'll be fine sitting tactically 2nd or 3rd, then as they turn for home I'm expecting a powerful close to the wire. 
# 9 Stormy Liberal      He's as good as you'll find training in this division, as he's looking to repeat his victory last year in this same race at Delmar,  this defending champ is always fit and fabulous, he absolutely loves the distance & almost always fires his best, I have him 2nd here mainly because he's had a series of fortuitous photo's , he has mounted numerous powerful closes where he's gotten up on the wire by a nose, neck or head, and that itself is special, but you need to have so much go your way, so I'm feeling because he won this race last year, perhaps he'll just miss this year.  Yes, he's tough to eliminate from your gimmicks, but I'm taking a stand to beat him.
# 5 Disco Partner       Over recent years, he's been one of my favorite older horses, and now at 6, he's still absolutely relentless in his ability to close powerfully, earlier this year I watched him run a near perfect Jaipur Invitational & now recently he won again going 6 panels, blasting the field the same way. 
So expect this beautiful grey to be charging late for sure, I just feel he may need that extra 1/2 furlong, Rosario is up taking over for Irad Ortiz, which is one of the reasons why I chose Irad to emerge victorious in this race. 
# 14 Conquest Tsunami     There's lots to like and appreciate about this gelding coming from the Peter Miller barn, his last at Santa Anita was convincing, his speed was controlling and dominant, and he comes into this race with a very fast breeze, all things are possible when you're on the lead, so I'm giving him a punches chance here, but he's likely to get caught…. use in assorted gimmicks. 
Additional thought:  # 10 Havana Grey   a European invader grey 3 year old who gets Lasix for the 1st time and could blow up the board as a live long shot if he has a great trip. 
Final thought: # 7 Lost Treasure is another European invader from a top barn who's having his blinkers removed and gets Lasix for the first time, he's got some talent and nice pedigree to boot. 
Race # 5 The Breeders Cup Dirt Mile  Purse : $1,000,000.00 One Mile Est PT 1:16PM ET 
# 10 Catalina Cruiser     He's 4 for 4 and simply fabulous, the only question to be concerned about is that he's not yet a Grade 1 winner & he's facing several that have done so, and he actually hasn't won at a mile, but he's won going longer & shorter, anyway, he's proven to run fresh and I looked this race down nine ways till Tuesday, and I couldn't find a valid reason to not have him as my top choice, he'll be in the area of even money, and in my opinion, he's clearly the horse to beat. Van Dyke up for John Sadler makes it more appealing, It's his first race over the Churchill oval , but I must assume he'll handle the surface. 
 # 1 City of Light       He's a seasoned sprinter going a mile for the first time, but has been as consistent as a horse can be, hitting the board all 9 races in his career ( 4-4-1) a rider switch to the very capable hands of Javier Castellano, he's also a Grade 1 winner & is a threat to my top choice with his best effort.  This could be a race where you play a nice exacta box. 
# 9 Giant Expectations  he raced well after a long layoff on the Churchill strip, finishing 3rd in a Grade 3 at the same distance, He comes into this race with some sharp works, and he could be set for his best race in 2018, watch the board, you may get 20-1 and a nice way to fill your deeper exotics. 
# 6 Seeking the Soul    A true hard hitter who almost always runs his race, he's also a Grade one winner & is capable of defeating a field like this, he loves this distance and has shown to be extra special at Churchill Downs.  The connections of Brain Hernandez & Dallas Stewart are often reliable. 
Additional thought:  # 7 Firenze Fire is a 3 year old facing older horses, but he has raced with many great ones, and is very capable at this distance winning 3 of 4 tries, upset chance especially to hit the board for your triples. 
Race # 6 Breeders Cup Filly & Mare Turf ( Maker's Mark) Purse $2,000.000.00 One Mile & 3/8th's Est PT 2:04PM ET 
# 6 Sistercharlie      This is one gorgeous filly & she comes into the race in top form, She's one of various in this field from the Chad Brown barn, and as always for her since she came to the Unites States, Johnny V will be riding her. I'm expecting her to break calmly, allow the race to materialize in front of her, sit somewhere in the area of 6th thru 8th, then come charging with a powerfully strong kick and get to the wire to emerge victorious.
# 1 Fourstar Crook        Draws the fence, so this mare will need to get some quality direction, but she's in the world class hands of Irad Ortiz, and just like my top choice, from the Chad Brown operation. She's got a similar running style and is in top form as well, she's worthy of all of your gimmicks and could take it all with a clear path and perfect fractions. 
# 10 Magic Wand    she's a European invader who's raced with fabulous Grade 1 company overseas, he gets Lasix and has the pedigree to go long on the weeds, the connections have him here to win this, must be considered.
# 9  A Raving Beauty     Javier Castellano up for another Chad Brown opportunity, she's got nice tactical speed & may get loose for a while on the lead, I'm just not 100% certain she can make this demanding distance, watch the board for wagering interest, if she gets into single digits, perhaps there's some smart money on her, even still although she's a great filly, I find her lesser than my top 3, she'll need her career best to beat this field. Use mostly in bottom gimmicks. 
Additional Thought:  # 14 Eziyra  with Dettori in the silks makes her US debut and has some nice races to her credit and the pedigree to love the lawn, nice long shot opportunity for those that want to go deeper in their wagers. 
Race # 7 The Twinspires Breeders Cup Sprint Purse: $2,000.000.00 going 6 Furlongs Est PT: 2:46PM ET 
# 8 Limousine Liberal     This gelding is one of the more consistent sprinters you'll find, he's tough, hard hitting & has shown needed versatility at difefrent tracks and surfaces, this is one of the more competitive BC races, and I'm feeling in this race packed with speed, and his post position, he'll get a good trip  & get to the wire first in a thrilling finish. Junior Ortiz adds to his appeal, expecting a nice 5-1 or better price on him as well. He's usually better at 7 panels, but I'm feeling he still may be good enough to get up in time.
# 1 Whitmore     Talk about hard hitters, this guy is as professional as you will find, how about 19 for 23 in the money and 12 for 13 in the money at the distance, winning 9 of them. He's also is in awesome form & comes into this race with a pair of fabulous bullet breezes.  Santana knows him well and if fractions are hot early on ( as I expect them to be) he should be coming flying down the lane….great value in this horse for sure, you simply cannot ignore him. 
# 5 Imperial Hint     He's got HIGH SPEED and is consistent and reliable, and most likely they have him to catch, he also recently had some fabulous works at PARX, but his last at CD on this oval were rather ordinary for his type,  Interestingly enough, he's 0 for 2 at Churchill and he was beaten by my top choice on this surface. He's a wild card today, he will gather lots of window interest, as he should because he's 8 for 11 at this sprinting distance, but the question remains, does he have a problem with the twin spires that are above? 
# 9 Roy H     I'm certain most racing fans will remember his name, nah not from an AA meeting, but because he's a great sprinter & he WON this race last year at Del Mar, defeating my 3rd choice ( Imperial Hint)  He comes off a convincing Grade 1 win with Paco Lopez on him, who returns today. He's an obvious threat, but I'm siding to use him in bottom gimmicks rather than on top to repeat as a BC champion. 
Additional thought: 
# 2 Promises Fulfilled
 its a gutty 3 year old who comes into the race with 3 straight wins, he runs his best on the lead which may lead him to be in a speed duel, Saez up for Dale Romans are solid connections, but he will need a career best to make it 4 straight.
Race # 8 The Breeders Cup Mile Purse $2,000,000.00 
One Mile on the Turf Est PT: 3:36PM ET 
# 14 Mustashry      My top choice may very well light up the board at 20-1 , this European gelding ships in for his US Debut following a quartet of quality races, he loves the weeds & gets Lasix and there's a rider switch into the capable hands of Buick, I feel he's versatile enough to be on the lead or to close powerfully down the lane, and feel with the presence of some heavy hitters in this field, he may be ignored at the window, keep in mind, this race has a history of long shots, the longest goes way back to 1986 when Court Vision shocked the world  at a $131.60 mutual, he shouldn't be 65-1, but could very well be dismissed at 25-1 watch the board.
# 5 Oscar Performance    He's a steady performer from a good barn with Junior Ortiz up, he has quality tactical speed which almost assures he'll be up 2nd or 3rd early on, and look to get nice position as they turn for home, he's unbeaten at this distance and deserves contending consideration on all exacta and trifecta tickets, and his very best could take it all.
# 7 Expert Eye      He's another European invader who's in excellent form, gets Lasix and the BC experienced rider Detorri in the saddle,  Expecting him to be mounting a strong close, his late rally will have lots more kick if the fractions up front get too fast.  Deserves to be a contender here. 
# 6 Almanaar    Another gelding who is proven on the weeds and at the distance, he faulted badly in his last, but I believed he needed to be freshened longer after a series of very fast races, comes from the greatly successful Chad Brown barn and has confident rider Joel Rosario in the silks, he's been working steady around the dogs and I feel he'll be ready for a rebound effort, he's beaten the great Beach Patrol, so on his best day, he could beat a field like this, you will get great value with him, so I suggest you box him in your exactas, triples and superfectas, and if he places in with any of my top choices, look out for magical prices on the board. 
Additional thought: # 10 Catapult is a horse with great talent, coming in from the West Coast , Van Dyke/ John Sadler connections, I found it hard to throw him out completely, just like my other selections more,  If you like him, I can understand why. 
Race # 9  The Longines Breeders Cup Distaff  One Mile & 1/8th  Purse : $2,000,000.00 Est PT 4:16PM ET 
# 11 Monomoy Girl       This is one beautiful gal, I have admired her brilliance all year long, and up until her recent disqualification, at PARX  she was near perfect. In the months of August and September I actually felt she was a contender for horse of the year along with Justify and Accelerate, she was that good. how about 5 straight Grade  1 victories? awesome right? look for her to break well and be up front on or near the lead, relaxed by the confident handling of Florent Geroux, and to close well to the wire, To me, she's the best filly in the race, I'm considering singling her in my multi race wagers, and you'll get value considering she's been 3:5 or less numerous times this year and could be dismissed here at 8:5 or so.
# 9 Wow Cat        Strong filly, lightly raced in 2018 coming from Chile, but her 3 races were all fabulous, and she's been training well under the guidance of Chad Brown, she's been consistent and reliable, never once out of the money in 11 career races 
( 9-1-1) so I find it difficult to eliminate her. Jose Ortiz, as always adds to the appeal for exacta considerations. 
# 2 Abel Tasmen      Bob Baffert's mega talented filly left everyone in the racing world perplexed when she was off slow, bobbled, then didn't run at all finishing a major disappointing 5th in a field of 6 and she was 1/9 to boot, shock waves ran wild and money was thrown in the river.  So now she returns with Mike Smith back up and a few decent works, so based are her pure talent alone, I had to place her third here , but I would never put her over my top choice, proceed with caution for sure, is she good enough at her best? absolutely, but will we see her best? 
# 7 Midnight Bisou     She's an imposing filly who has raced well along  with my top choice, she is also consistent and reliable as she is usually around the wire ( 10 for 10 in the money winning 5)  Johnny V up for Steve Asmussen ads to the appeal, capable of a big race, should be used underneath my top choice as well as in boxed gimmicks. 
Additional thought: # 1 Champagne Problems, comes from a good barn ( Wilkes) with Calvin Borel in the silks, she's had a nice season and is capable against this field if any of my top choices falter.
Race # 10 The Longines Breeders Cup Turf  12 Furlongs 
One Mile & 1/2  Purse: $4,000.000.00 Est PT: 4:56PM ET 
# 2 Enable      Every one of us seasoned handicappers are faced with scenario's like this and we try and find a logical & more importantly, competent reason to beat a specific horse, but in this case, I just came up empty & had to keep this filly where she belongs, on top….. she's won 8 straight, against some of Europe's classiest horses in training, she's a TWO Time Arc de Triomphe champion ( this just in, no easy task) she's 6 for 6 at this daunting 12 furlong distance, she gets Lasix and she's got her confident rider Dettori returning again.  The only thing one could argue is that I believe no Arc de Triomphe winner has won this 4MM Breeders Turf,  I'm gonna sit back and watch her perform, she'll be somewhere in the area of 3:5 which isn't too bad considering her insane success.
# 4 Robert Bruce     Very steady performer who has overcome some real bad traffic incidents, is proven at this distance and is working smartly under the care of Chad Brown,  Irad Ortiz in the silks adds tremendous appeal as his trip will be everything to his finish, the works around the dogs assure fitness, expecting this colt to mount a powerful close down to the wire.
# 3 Channel Maker    Hard hitter & consistent turfer from the Bill Mott stable, comes into this race following a series of brilliant efforts, he loves the distance and has the supporting pedigree, belongs right there with all exacta and triple considerations.
# 1Talismanic     European invader with over 3 Million in earnings, he's typically a short price, but will offer greater value in this race, he was beaten soundly in the Arc De Triomphe by my sensational top choice, but has a great history at this distance and on the turf, and with a good trip, can easily become a factor in deeper gimmicks and wagering. 
Additional thought:  # 5 Magical & # 6 Arklow both come from quality barns and have won at this distance, so they automatically become long shot possibilities. 
Lastly,  I must give a sentimental & respectful mention of
# 11 Sadler's Joy, a crafty veteran who always starts slowly but puts on a relentless close in deep stretch & his best would put him in position to hit this board at a big price. 
Race # 11 The Breeders Cup Classic Purse $6,000,000
One Mile & 1/4 Est PT 5:44 ET 
# 14 Accelerate       I have spent hours over hours breaking this race down and I watched numerous races for every horse in this race, and before the post position draw, this guy was my top choice, so even with the #14 post hole, I am still confident that his very best will do it, here's why;
His numbers don't don't lie, he's tactical when he needs to be, patient and very explosive in his turns for home & through his deep stretch runs to the wire. If he runs back to his dominating & brilliant performance in the Grade 1 Pacific Classic then he will be very difficult to beat, he also won his last, but many handicappers question his drop in speed rating ( from 115 to 100) and I feel it has everything to do with his start and the field he ran in, Rosario rides him again for the 3rd time and he's had steady AM drills for this, his 2018 was just too fabulous to dismiss him in this Classic spot,  yes, the post is vitally important, but if he gets away well, Rosario will put him in good striking position, and keep in mind, he does have the ability to be there early, if he pulls this off, he's an automatic contender for horse of the year.
# 3 Catholic Boy       An incredibly versatile Grade 1 winner on both the Turf and Dirt, completely stole the show blitzing a strong field of his 3 year old peers, winning by 4 with something left, which was at today's classic distance. He's been off since then and has had nice steady breezes to prepare for this and he's proven to run well being freshened. Castellano right back on him, expecting him to go right for the lead, but to sit back some if others press too hard, the fractions & overall pace in this race will be everything, smart rides will make the difference, he's my choice for 2nd and an absolute contender if he runs back to his Travers dominance
# 7 West Coast      Very talented 4 year old  from the World Class Bob Baffert stable, a Switch to Johnny V is interesting, he was beaten by my top choice in his last, but ran very well, he won the Travers in 2017 and is grade 1 battle tested, he's suitable for this distance and is likely to get a rapid pace to close into. Worth considerations, watch the board & see how the Baffert money is divided. 
# 6 Mckinzie    As Justify wasn't enough for him, is he developing another super horse? he's been in 5 straight exactas, winning 4, and he's posted impressive speed figures, he's also overcome some race trouble and finished well., my only lasting question here is whether or not he'll take to this 1 & 1/4 mile distance, the last 1/8 could be troublesome for him, so he's a bit of a wild card, if you trust Baffert, you move him up, if not, then you move him down, I am respectfully placing him 4th because I like his stable mate more because he is a 4-year old.
# 11 Mind Your Biscuits   This incredibly talented & rather relentless NY Bred has been one of the most likable horses in training, why? you may ask, we'll he simply brings "it" every single time. he's raced well at numerous tracks around the country  and he's won at Dubai, not once but twice.  he's also won on this Churchill oval, but he has never once taken this distance, It was his last race at Churchill that paved his way to run for the classic, he went a Mile & 1/8 and posted a 108 driving away by 4 lengths, Tyler Gaffalione gets the riding assignment for Chad Summers,  many handicapper feel this horse is better suited at a Mile or 7 furlongs or less, and he could have easily entered in the BC Sprint or mile, but his connections want this. So can he go 10 Furlongs? we shall see,  I have great respect for him and his very best can can take this, you'll get somewhere in the area of 8-1 on him if you choose to.  I will use him based on all I shared in many of my exotics boxes. 
# 1 Thunder Snow        People forget that this is one tough horse, this because he has done most of his running overseas, he possesses fabulous tactical speed, and he comes off a very game 2nd in the Jockey Club Gold Cup , he loves the distance and is 6 for 6 exacta finishes on dirt tracks, and for that and a variety of reasons, he can't be completely dismissed., he's got over 8 Million in earnings inclusive with winning the Dubai World Cup. 
# 9 Mendelssohn      Ever since being banged around in the Kentucky Derby and eventually being eased to protect his future, he's run well, albeit a major disappointment in the Dwyer, but in his last two the Travers & Jockey Club Gold Cup, he's shown the promise that many believed in ( myself included) for the Kentucky Derby.  He should be part of this pace,  and I do respect him, I feel it is just too big of a spot to pull off an upset. He's got the raw talent to make some noise however.
# 10 Yoshida      a product of the Bill Mott barn, proved his value coming of the turf to win the Grade 1 Woodward, he's also very talented, but he'll need a lightening pace and a perfect trip to overcome all of these, mixed feelings entirely, even with his connections of Mott & Ortiz. 
# 2 Roaring Lion    A European invader  & TURF Champion tries to beat the best in the business on the soil, and he needs to beat Older horses as well, a tough, tough task for any 3 year old, especially one who has never raced on the surface, too much risk for me, good luck if you believe.
Additional thoughts & bullet points for the rest, all of whom I feel have no shot of winning this Classic.
# 4 Gunnervera  He needs an incredibly fast pace & then needs to make one bold move
# 5 Lone Sailor, a nice racehorse & good for the distance, but cheaper than these. 
# 8 Pavel He's Grade 1 worthy, and he's actually raced with my top choice several times, but has been soundly beaten, he's got the look of an outsider. 
# 12 Axelrod , he ran 2nd to McKinzie, that's why he's here, but it would be a shocker if he hit the board. Strictly for those that are partial to the # 12
# 13 Discreet Lover  He shocked the world in the Jockey Club Gold Cup winning at 45-1 but he had a perfect set up, and he's far too inconsistent to contend here, feeling his best would be a bottom superfecta finish 
The also Eligibles will probably not get in
# 15 Collected and # 16 Toast of New York 
so I'm passing on providing comments on them 
Ok, so there you have it, let's make this Breeders Cup one that we will cherish always, enjoy the races & if you would like to ask a question or post a comment, please do & I look forward to sharing much more down the road.
~Georgio "Geo" Sette
The Arm, Be With Us, #MEMBERSHIP 
Subscribe to our columns at PastTheWire.com
Subscribe to our YouTube channel Past the Wire
Like us on FaceBook @pastthewire
Follow on Twitter @pastthewire
Follow on Twitter @kaitlinefree
Follow on Twitter @Nicky_DAgs
Follow on Twitter @JohnDaSilva
Follow on Twitter @jonathanstettin
Follow on Twitter @ItsMeGinoB
Follow on Twitter @SetteBetterDays
For the BEST TRIP NOTES in the game use TRACKING TRIPS at Past the Wire. You can't afford not to be a #member.  There is no service like it in the game, and you can raise your game to a whole new level. Become a #member or learn more here: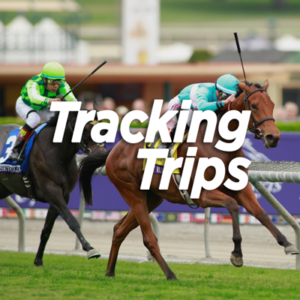 Take advantage of Past the Wire's discount on Formulator. Get the most out of your past performances with customizable features, see what you want to see and need to see, search statistics and improve your game. Use our Promo Code PTWF10 for a 10% discount on any Formulator package, whether you are a new or existing customer. Jonathan Stettin, The Pick 6 King uses Formulator. Learn more here: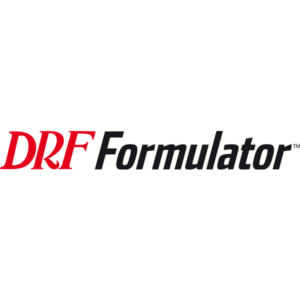 Get your edge with Thoro-Graph. You need an edge in this game and Thoro-Graph provides one. Know who is fast, who is not fast enough, and learn to recognize patterns that will take you to the winners circle. Jonathan Stettin The Pick 6 King uses Thoro-Graph. Learn more here: