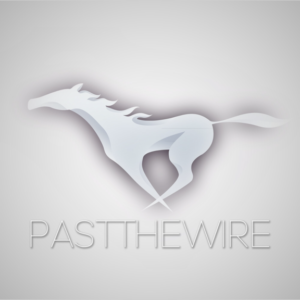 Horse Racing Safe Act
by Jo-Claire Corcoran
There are so many pressing issues facing the Thoroughbred Racing industry these days, breakdowns, track conditions, medications, aftercare, lower attendance and the ever-present threat of slaughter. All connected in one way or another.  
There is no one answer, there is no one solution, but of the utmost importance is the issue of slaughter.  Most tracks have some version of an "anti-slaughter" policy. Some stronger than others, some are actually enforced, but most include one word, one caveat which protects the trainers and owners who do violate the policy…"knowingly" is present in many tracks' policies.  Churchill Downs' policy is "Any owner or trainer based at Churchill Downs who sells a horse for slaughter that was previously stabled at Churchill Downs will have his/her stalls permanently revoked" Sounds good right? What the caveat in this policy says is they can sell horses to slaughter, just not horses they stabled at Churchill Downs.  It gives the owner/trainer an out.

Recently, the NTRA came out in support of the SAFE Act, the Safeguard American Food Exports Act of 2019, H.R. 961 and just introduced Senate version S. 2006.  Thank you NTRA, for recognizing the need to protect our US horses and the end consumers. Though thoroughbreds make up less than 10% of the horses going to slaughter, they have the most visibility.  Whether someone owns horses or not, they know what the Kentucky Derby is, the Triple Crown. Those events come into the living rooms of Americans across the country and the people watching feel a sense of ownership of those horses running.  
The SAFE Act is a food safety bill which would ban horse slaughter from occurring here in the United States and ban the transport of horses to other countries for slaughter for human consumption.  We do not raise horses for food in this country and therefore we medicate them differently than food animals. Every product we use in and on our horses, all have a warning label "Not for use in horses intended for human consumption." The meat from US horses can rightfully be considered adulterated since there is no tracking system for medications and since none are raised for food production.

Imagine the race horse just off the track, having received Lasix or Clenbeuterol, the Quarter horse reiner, or the family horse which had a sprain a week before, and received "Bute" not to mention a myriad of other drugs and substances available…. now imagine eating a steak, laced with Bute, Lasix and Clenbuterol.  There are half-lives established for drugs in the blood stream for competition purposes, but none established for the tissue and or organs for human consumption. Horse slaughter is a demand and supply business, nothing more, nothing less. That is the sole purpose of horse slaughter, food for diners in other countries.  Not to feed the poor, not to help with the "unwanted" horses, not to help cull foal crops, but for dinner in other countries.  
In 2007, after an industry fraught with environmental abuses, constant violations of the humane slaughter act (they could not meet the basic standards), violations in the transport regulations (horses were shipping to Canada and Mexico when the plants were open here), Congress passed wording in the Appropriations Budget which defunded the pre and post mortem inspections of horses and the resulting meat. At this point there were only three plants left, Dallas Crown in Kaufman TX, Beltex in Ft. Worth TX and Cavel in Illinois. The plants then decided they would self-inspect, in 2008 HSUS sued the plants in federal court proving self-inspection was a violation of the Federal Meat Inspection Safety Act of 1906.  This effectively shut down the last two plants. If you cannot inspect the meat, you cannot sell the meat. 
This defunding language has stayed in the Appropriations Bill every year except in 2011 when the sentence was stripped in conference committee during reconciliation between the house and senate. Fortunately, not one single permit was issued by the USDA to open a slaughter plant and the language was once again in the budget. 
The landscape of the horse industry in general has changed. In 2005, the American Horse Council conducted a survey which determined there were approximately 9 million horses in this country, the majority being used for recreational/companion use. Those numbers have continued to decline as noted by the drop in number documented by the different breed registries.  As a country we are moving further away from horse ownership. Not as many children learning to ride, hay costs rising and changes in the economy all affect horse ownership. 
One of the consequences of the horse slaughter industry, is social media which has offered a new tertiary market, which relies upon the emotional blackmailing of well-meaning advocates.  Those people who want to play a role in saving a horse. Over the last few months, those of us associated in some way or another to racing, TB aftercare and other connections were made aware of the lies and abuses present in the mass bailing of horses from alleged kill pens, mainly focusing on TBs, though other breeds are included.  Many people donated thousands of dollars to iCareiHelp, Dina Alborano and Hal Parker, only to discover the horses were not being cared for properly. Neglected, barely fed and then poor quality feed, living in former chicken houses and or dumped into fields. Many dumped into the fields of a local attorney and friend of Hal Parker. The remains of several dead horses were found in the attorney's fields. 
As bad as this situation is, was, it's not the only one, far from it.  The week of June 24th, over 150 horses were seized off a property belonging to Deanna Tierney who ran Scarlet's Legacy Equine Rescue in Pittsburg, Texas.  She was arrested on and charged with 5 counts of cruelty and other charges are pending. The local Sheriff had to call in the help of National HSUS to help remove, vet, and care for the horses.  Almost every single one of those horses came from the myriad of kill pens noted around the country, all claiming the horse will ship if someone doesn't buy the horse now.  
Soul Horse Texas has repeatedly mass bailed horses, and it's been reported by multiple sources the horses were placed in the care of others with promises of financial help, which never came. 50 dead horses on one property.  They recently turned over 50 plus horses to another person because they could not feed them, were not feeding them properly and were housing them on property owned by a kill buyer. Soul Horse claimed on social media they were not going to continue to do this, and within days, they were bailing horses again. Most recently a group of several Thoroughbreds.
Many times, the horses in these situations have ended up back on Facebook for sale, on Craigslist shortly after reaching the "new home" and or back in the slaughter pipeline. 
All of these neglect and cruelty cases are a direct result of a demand created by these advocates.  Those of us who have been working on this issue for years, know that kill buyers lie, brokers lie, and the horses suffer.  The only way to end these large-scale scams and cruelty cases is to pass the SAFE Act and stop the slaughter pipeline once and for all.  
The demand for US horse meat is down, the EU change in regulations had a significant impact on US horses going to slaughter across the borders. Last year the numbers were down to around 80,000 horses from over 450,000 in the 90s. Japan is signing a contract with Kazakhstan to buy horse meat from them and this should also result in a decrease of US horses going to Canada for slaughter.

If you care about horses, if you care about the racing industry, if you care about people, you must take a stand and ask your senators and congressmen to co-sponsor the SAFE Act, S 2006 and H.R. 961.  Changes must be made and quickly, or the industry will suffer the consequences and bottom line the horses will die.
Always check with Past the Wire for the latest horse racing news and more…..
The Arm, Be With Us, #MEMBERSHIP 
Subscribe to our columns at PastTheWire.com
Subscribe to our YouTube channel Past the Wire
Like us on FaceBook @pastthewire
OUR TEAM ON TWITTER
Follow on Twitter @pastthewire
Follow on Twitter @kaitlinefree
Follow on Twitter @Nicky_DAgs
Follow on Twitter @jonathanstettin
Follow on Twitter @SetteBetterDays
Follow on Twitter @CourtneyNSnow
Follow on Twitter @SadandSulk
Follow on Twitter @MargaratDammit
Follow on Twitter @cannonshell
Follow on Twitter @hOrsebackwriter
For the BEST TRIP NOTES in the game use TRACKING TRIPS at Past the Wire. You can't afford not to be a #member.  There is no service like it in the game, and you can raise your game to a whole new level. Become a #member or learn more here: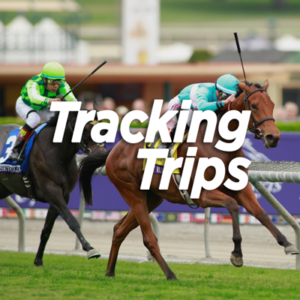 Take advantage of Past the Wire's discount on Formulator. Get the most out of your past performances with customizable features, see what you want to see and need to see, search statistics and improve your game. Use our Promo Code PTWF10 for a 10% discount on any Formulator package, whether you are a new or existing customer. Jonathan Stettin, The Pick 6 King uses Formulator. Learn more here: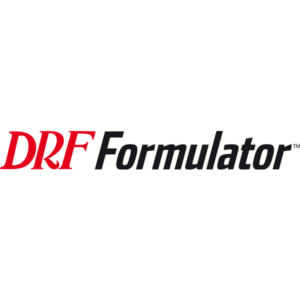 Get your edge with Thoro-Graph. You need an edge in this game and Thoro-Graph provides one. Know who is fast, who is not fast enough, and learn to recognize patterns that will take you to the winners circle. Jonathan Stettin The Pick 6 King uses Thoro-Graph. Learn more here: