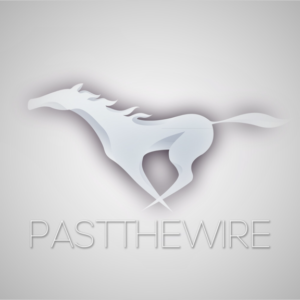 Oaklawn Park opens today and the excitement level is high with their new grand entrance with an American Pharaoh statute, a strong jockey colony with several new additions, and a strong barn full of horses at just about every level with none more interesting than the three year olds with Kentucky Derby aspirations. It is no secret Oaklawn is a great place to get a three year old ready for the Kentucky Derby. Be it the timing of the three year old program, the make upon the track which has always been said to mimic Churchill Downs or something else entirely, the record speaks for itself. Gary Stevens, Edwin Maldonado, Mike Luzzi, and David Cohen are just a few of the additions to what is already a strong colony that is getting stronger. The big purses are attracting more and more horsemen and between that and the three ear old program Oaklawn has reason to be optimistic. This is the first year they will run without longtime owner and patriarch Charles Cella, however Mr. Cella seems to have left a legacy and philosophy of traditionalism that will continue.
Past the Wire handicapper Jimmy W has delved into the opening day card. We all hope you turn his thoughts and analysis into some profit.
It is the beginning of the year, don't forget to take advantage of out DRF FORMULATOR discount on any package, new or renewal. Just use PROMO CODE PTWF10 for your 10% discount courtesy of Past the Wire. Links are below for your convenience. 
Jonathan Stettin and Past the Wire are proud supporters of The Jockeys' Guild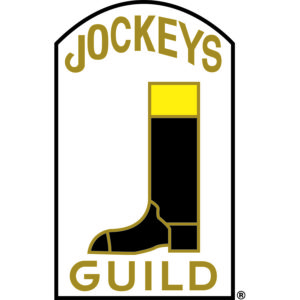 For the best workout reports and analysis go to Brunowiththeworks.com
Don't guess about first time starters, or horses coming off layoffs.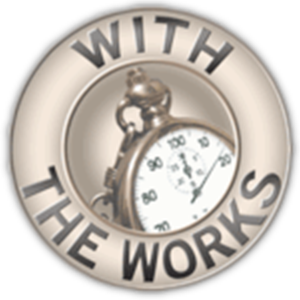 Take advantage of Past the Wire's discount on Formulator. Get the most out of your past performances with customizable features, see what you want to see and need to see, search statistics and improve your game. Use our Promo Code PTWF10 for a 10% discount on any Formulator package, whether you are a new or existing customer. Jonathan Stettin, The Pick 6 King uses Formulator. Learn more here: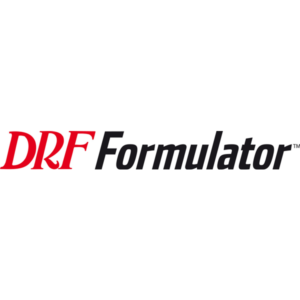 Get your edge with Thoro-Graph. You need an edge in this game and Thoro-Graph provides one. Know who is fast, who is not fast enough, and learn to recognize patterns that will take you to the winners circle. Jonathan Stettin The Pick 6 King uses Thoro-Graph. Learn more here: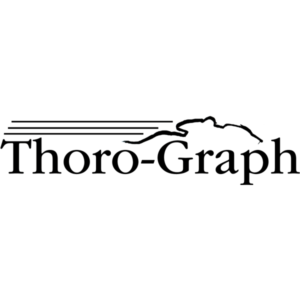 Selections and analysis for every budget with Keeneland Dan, go to  FatBaldRacing.com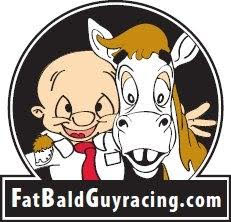 For the BEST TRIP NOTES in the game use TRACKING TRIPS at Past the Wire. You can't afford not to be a #member.  Receive our Clubhouse Notes, Track Bias Information and of course our Spot Plays  all as a bonus. There is no service like it in the game, and you can raise your game to a whole new level. Become a #member or learn more here: #MEMBERSHIP PAYS….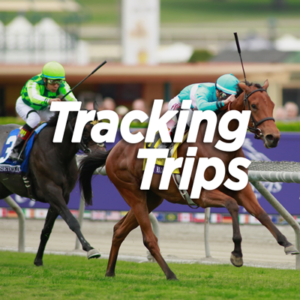 Bet the BetAmerica way. Sign up for your BetAmerica account right here at Past the Wire and receive a $500 Sign Up Bonus. legal, safe, secure wagering on horse racing. Bet the BetAmerica way.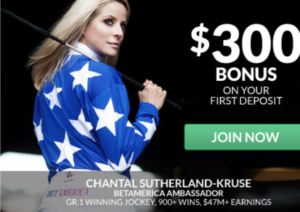 Jimmy W's Return !!!
01/12/2018 Opening Day Oaklawn Park
RACE#1
#11 Pray Hard – Doug O'Neil ships in 7yr old that, in the beginning of the summer out west, looked cooked, since 4 very strong efforts 3 easy wins and a second. Got a well needed little freshening , if comes back the same as left off, expecting O'Neil to have the early trainer lead.
#2 Conquest Hiosilver – Trainer/Jock combo 36% while gelding loves the distance, might not love Oaklawn (4 0-0-0), but the 6yr. old might just be different horse now and is super sharp.
#8 Outrun the Posse – I expect Diodoro to have a big meet as he is a high % type; this gelding fits on every level , we can toss the Keeneland try and this one fires everytime .
WORTH A MENTION, #10 Chubble Maker – classy albeit lightly raced veteran has seen better days but if he remembers what he once was, beware, I guess same can be said for his jockey here (G Stevens).
IF #13 Villageofvibank draws in rifle him to the top of your tickets.
Longshot Play #9 Misterbulltoyou – if any pace break down, can come flying.
RACE#2
Pass or Spread  Race
#6 Shakedown – 1 time Asmussen Colt was a money burning disappointment. That being said , new trainer but more importantly new gelding; the latter said change, the cut back, and the bottom/experience over some others might be enough to get it done here.
#5 Mighty Oak Magic – speed and fade for his unveiling at Fairgrounds , now in for a tag. Drop and High % connections are enough reasons for me.
#4 You're Killin Me – gelding drops to lower tag , adds blinkers and maybe can close here while it looks like most others will be running in reverse.
WORTH A MENTION, #12 Zombo – even 3rd in all 3 starts and now  "dropping"
RACE#3
#4 Liam's World – hate to take the fave here in what looks like a wide open affair but 1x Diodoro  filly is sharp and does have a pace advantage here .
#8 Dustem Carolina – mare been firing of late, keeps Hawthorne jock and has handled Oaklawn just fine in the past.
#7 Big Red Seven – this mare holds the key to the race IMO; if she lets the top choice go race could be over quickly, if she goes herself she can wire this crew also.  Either ways fits vs these .
WORTH A MENTION , #1 CrackYourWhip – will be rolling late
Longshot Play #9 Cleopatras Gold – looking deeper this one has never run a bad dirt race albeit vs suspect horses at suspect tracks. Interesting, back in debut in 2015 at Woodbine ran a good second after slow start to Amis Mesa who was second in last years Breeders Cup Fillies and Mares . Maybe ?
RACE#4
#6 Salsa's Return – plenty of pace signed up for this one to close with a rush! , comfy post and gets bottom level types to run down while dropping to his lowest level . Oh and the Jock/Trainer combo hit at 56%, not bad .
#10 Moon Gate Warrior – has enough tactical speed to get a nice spot from rough outpost , best case here is to sit few lengths back and take over but needs to save some ground.
#11 Lodi Street – rough post here but I am only looking for this one to scoot to rail and fire late from the clouds. Beware .
WORTH A MENTION , #5 Oh Newman – using defensively out of Diordoro love .
RACE#5
#1 Someday Soon – away since May turf win but absolutely love the speed from the rail and the fact that she can rate a bit; feel we haven't seen the best from this filly. The cut back to sprint seems a match to me, has a win here at Oaklawn,  strong bullet on the worktab and took them a long way in the G1 Ashland which showed me all I need to know !
#3 Kathballu – mare has faced better, likes Oaklawn and gets much needed class relief, just gotta remember how to get it done .
#6 Swing and Sway – loves Oaklwan, loves 6 panels; you have to be able to forgive this ones last no show start after a freshening but fits .
WORTH A MENTION, #8 Marque Miss – some muddied up turf/synthetic form of late; but this miss fits on dirt here .
RACE#6
#6 Burgameister – dropping in for tag again but fits like a glove here; projects to sit a few off the pace from a comfy post .
#9 Zip Van Winkle- speed is always dangerous, projects to have a nice lead here and pace edge regardless ; you will need to pass him to win .
#2 Mighty Manfred – gelding seems to try hard every time, lightly raced so why not an improvement second time dirt, not much improvement needed to win here .
WORTH A MENTION , #1 Your Secrets Safe – I am willing to forgive last 1x vs winners in tough race vs a runaway winner but is still cheap and makes one run .
RACE#7
#8 Thread the Needle – promising debut on turf down at Gulfstream , ships up to Oaklawn for a dirt try ? very interesting .
#4 Good Move – High% connections , strong steady tab down at Fairgrounds, watch the tote .
#11 Oklahoma Longshot – yes statebred from Remington Park; but 3 efforts were competitive and getting better , was a Calhoun trainee and this 1x trainer hits at a 32% clip.
WORTH A MENTION, #10 Spark Joy and #7 Diamondcoat are 1sters with some things to like .
Race#8 THE FIFTH SEASON 125K
#9 Dazzling Gem – somewhat of an underachiever for Cox but is home sweet home at Oaklawn and 2nd start off layoff ; horse to beat!
#10 Untrapped – colt usually fires and he is what he is but clearly for me it's him and my top choice. Santana for Asmussen usually means business, while the Zia Park race concerns me the freshening should have him back firing .
#1A Sonneteer – 1-17 colt has ability. Was strangely close to the pace at Los Al running a close 3rd at 11-1 . Figures to go back to being a one run closer here . Dangerous late.
WORTH A MENTION , #8 Shotgun Kowboy – gelding has earned close to 1 million in earning over 23 starts, knows how to win but today would surprise me if he got top honors.
RACE#9
#12 Hamazing Vision – strong 2nd closing in debut at Remington for the capable Von Hemel; any step forward makes him tough here.
#10 The Boss IS Sauced – High % connections , respect Stall w/ firsters and see some clues of talent on the work tab .
WORTH THROWING IN #4 Calle Patron and #6 Dub 1sters with thing to like .
Follow Jimmy W on Twitter @matt918476
Follow on Twitter @pastthewire
Follow on Twitter @jonathanstettin The Pick 6 King
Like us on Facebook at @Pastthewire.com
Follow us on Instagram @pastthewire
Subscribe to our You Tube Channel Past the Wire
Become a member of Tracking Trips at pastthewire.com