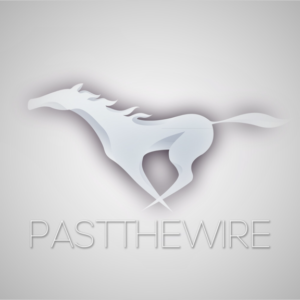 Stallion Dynasties: Lyphard
By Kaitlin Free
The Northern Dancer sire line has always had so much to offer to the breed. As discussed in the previous Stallion Dynasties installment, Nijinsky brought class and versatility to the line. This stallion brings longevity to the table. He stood many seasons at stud, and often appears the most in pedigrees out of all the Northern Dancer sons. A carbon copy of his father, Lyphard became an important member of the Northern Dancer dynasty.
On May 10, 1969 the Court Martial stakes winning mare Goofed gave birth to a colt by Northern Dancer. The little colt was by design an exact replica of his sire, his blaze and legs even matching. Lyphard was bred in Pennsylvania by Mrs. J.O. Burgwin. Mrs. Burgwin was a lover of all horses, having bred stakes winner Curribot and several others. The Burgwins gained their fame and wealth after founding one of America's most famous hunts, the Sewickley Hunt. In 2022 the Sewickley Hunt will have its 100 year anniversary.
Mrs. Burgwin bred many horses but did not keep and race most of them. Lyphard was entered in the 1969 Keeneland November Sale, where he was sold as a weanling as HIP 821. He caught the eye of Irish horseman Tim Rogers, but no one else really. Historically, weanlings do not sell at prices close to yearlings and 2 year olds, as they have not developed. Still, not many were interested in the young colt. Tim Rogers purchased him for $35,000 (around $235,000 today when adjusted for inflation) and took him back to Europe.
Ultimately, Tim Rogers decided not to keep Lyphard either. After keeping him for awhile, he entered him in the 1970 Newmarket Yearling Sale. One would think with the recent success of Nijinsky in Europe that any Northern Dancer yearlings that made their way across the pond would be highly sought after. Most owners and breeders at that time thought Nijinsky was the precedent for Northern Dancer progeny. As we know, Nijinsky was an oddity with his larger stature and long legs. History would soon prove that Nijinsky was indeed the outlier of the Northern Dancer progeny. When Lyphard was seen of course many thought he was just a small, runty late foal. He was again overlooked at the sales. He was sold for 15,000 guineas to Madame Germaine Wertheimer, widow of House of Chanel owner Pierre Wertheimer. The Wertheimers had an excellent eye for horses and believed this young colt had hidden quality. He was called Lyphard in honor of the Ukrainian-born French ballet dancer and choreographer Serge Lifar.
After being purchased at that modest sum, Lyphard joined the yard of Alec Head to begin his training. Alec Head was the top trainer in France at the time. The Head family were also distinguished breeders and owners of the famous Haras du Quesnay in Deauville. Head had a little over a hundred horses in his yard when Lyphard arrived, most being owned by the Wertheimer family and the Aga Khan IV.
Lyphard was a good 2 year old and one that would certainly grow with age. He won two of four races, but was a disappointment in his first try in stakes company. Alec Head was not concerned with his so-so juvenile campaign, chalking it up to the fact that he was a later foal and would mature at middle distances when he was 3.
Lyphard's 3 year old season started out much better than anticipated, he had seasoned well over the winter and was primed for a big year. He started out with two wins and a fourth, the fourth coming in the Prix Lupin after an over-confident ride from his jockey cost them the win. Lyphard would race next in the Derby at Epsom and would be installed as the second choice. Many, including his trainer, thought that the colt would excel at longer distances, but after a finish at the back of the pack in the Derby, it was not meant to be. Lyphard had disappointed badly in the race after blowing the turn at the Tattenham Corner part of the course. Not only was the longer distance a factor, but Alec Head attributed the mishap on the turn to something else. At that point in his 3 year old season, Lyphard was still a ridgling. When asked to turn left at high speeds, his trainer believed the undescended testicle caused the colt a great deal of pain. Not long after that race the testicle dropped and the problem seemed to resolve itself.
Proving he was not a made for distance, Lyphard was dropped back to around a mile where he would prove to be most effective. He proved he was a real racehorse after taking back to back Group 1's, the Prix Jacques Le Marois and Prix de la Forêt. He closed out his career with a strong second in the Prix du Moulin, narrowly defeated by Sallust. Lyphard was very lightly raced for those times, finishing with a record of 6 wins in 12 starts with 1 second. He earned $202,332 on the track.
Lyphard's connections went on to flourish after he left their care. His owner Madame Germaine Wertheimer passed away in 1974, two years after becoming France's leading owner which was the same year Lyphard had his biggest successes. She passed on her legendary blue and white silks to her son, Jacques, who became France's leading owner his first year. In that season he owned top horses Green Dancer, Val de L'Orne, and the filly Ivanjica who went on to win the Prix de l'Arc de Triomphe the following year. Jacques claimed the Arc again in 1981 with another filly, Gold River. He held on to the family stable until the late 1980's when he passed it on to his sons Alain and Gerard, who still own it today. The brothers found immediate success and capitalized outside of France, especially in the United States. The Wertheimer stable won six Breeders' Cup races under their guidance. Their six wins came from Kotashaan in the 1993 Turf, Halfbridled in the 2003 Juvenile Fillies, and three Mile wins in 2008, 2009, and 2010 by their prize filly Goldikova. Golidkova was a special filly to both the Wertheimers and the Heads, another horse that forever would connect the families. The two families stuck together until 2006, when their work relationship came to an end.
Alec Head continued to have success as a trainer after Lyphard until his retirement in 1984. The Wertheimers remained his top clients and for a number of years after his retirement he worked as their bloodstock advisor. Alec's son Freddy took over his father's yard in 1983 after retiring as a jockey. Freddy Head was an important piece to the Lyphard story as well, as he was his jockey. Freddy enjoyed success as a trainer, his most famous charge being Goldikova. Alec's daughter Criquette perhaps became the most successful of them all. During her career, Criquette won nearly every stake France had to offer including three Arcs. Her first Arc was won by Three Troikas, who was ridden by her brother Freddy and owned by their mother Ghislaine. The most notable horse Criquette trained was her back to back Arc winner, Treve. She went on to retire from training in February 2018 as the most successful female trainer of all time.
Following his retirement at age 3, Lyphard took up stud duty the following year at Haras d'Etreham in France. He was destined for immediate success, and for once in his life the breeders wanted to pay attention to him. Lyphard secured top mares from the beginning in Europe. His first foals arrived in 1974, and in that crop he sired multiple Group 1 Pharly who was one of the top rated French colts in the 1970's. Lyphard went on to lead the freshman sire list in both England and France when his first crop was 2 years old. Over the next few years, he sired more stakes winners across Europe including top fillies Reine de Saba, Dancing Maid, and Three Troikas. He led the French general sires list in both 1978 and 1979. Despite his massive success in Europe, the demand for Lyphard back home in the United States was much greater. In 1978, Lyphard was moved to Gainesway Farm in Kentucky where he would remain for the rest of his life. His first crop in the United States was greatly received, including a record priced weanling who would go on to be a stakes winner in France.
Lyphard was a successful stallion wherever he went, and was able to produce with American and European mares alike. He seemed to be a stallion that produced better fillies than colts but some of his top sons were the best horses of their generation. The best horse sired by Lyphard was without a doubt the great Dancing Brave. Dancing Brave swept almost every race he ran in, including massive wins in the 2,000 Guineas, Eclipse Stakes, King George VI and Queen Elizabeth Stakes, and Prix de l'Arc de Triomphe. Dancing Brave cemented himself as an all time great with his victory in the 1986 Arc. That year's running was the deepest Arc field that had ever been run, and remains the deepest to this day. Dancing Brave defeated a field that included Bering, Triptych, Acatenango, Shahrastani, Shardari, Darara, and Saint Estephe – all of them being Group 1 winners. Following that victory, Dancing Brave attempted the coveted Arc – Breeders' Cup Turf double, but finished fourth behind Manila after suffering an injured eye from a dirt clod. He was retired after and went on to be the unanimous choice for British Horse of the Year, the first since Brigadier Gerard in 1971. 1983 was a fabulous year for Lyphard progeny. In that same crop, he sired the very horse to defeat Dancing Brave, Manila. Manila won several other Grade 1's in his career including the Arlington Million, Turf Classic Handicap, United Nations Handicap (2 of them), and the Turf Classic Stakes. He was crowned American Champion Turf Horse in 1986. One of the most impressive performances from Lyphard progeny came from his daughter Jolypha, a multiple Group 1 winner on the turf in France. In 1992, Jolypha finished an astonishingly strong 3rd behind Pleasant Tap and A.P. Indy in the Breeders' Cup Classic, her first start on dirt. Other top progeny from Lyphard include : Alzao, Bellypha, Lypheor, Rainbows For Life, Monteverdi, Dahar, Elliodor, Ghadeer, Queens Court Queen, Lyphard's Wish, Sabin, and Ski Paradise.
As stated before, Lyphard was best with his fillies. He isn't a stallion that can really be considered a 'Sire of Sires' as his sons enjoyed only modest success at stud. Dancing Brave suffered a lot of physical issues while at stud, but did sire top horses in Commander In Chief, White Muzzle, Wemyss Bight and Cherokee Rose. Manila was sold to Turkey in 1999 after a disappointing stud career, siring most notably the California multiple graded stakes winner Bien Bien. Some of Lyphard's other sons fared much better at stud, including Lypheor who sired 1984 Breeders' Cup Mile winner Royal Heroine as well as Group 1 winner Tolomeo. Both sons Alzao and Mogami went on to sire Group 1 winners in Europe and Asia. Alzao is the sire of the mare Wind In Her Hair, the dam of Deep Impact. The only son of Lyphard to keep his sire's line active to this day is Bellypha. Bellypha went on to sire Group 1 winner Mendez, who sired Linamix. Linamix was a top stallion for years in France, and his sons and daughters are still active today.
Lyphard's daughters are responsible for his legacy as a stallion. Due to their impact, Lyphard still appears very often by way of his daughters in current pedigrees. He is considered to be one of the best broodmare sires of his generation, even all time. Several of his daughters and their daughters went on to produce a line of champions, most notably Misty Dancer and Lyphard's Delta. Misty Dancer's daughter Quiet Dance is the dam of Breeders' Cup Classic winner and Horse of the Year Saint Liam, Grade 1 winner Funtastic, and Grade 2 winner Quiet Giant. Quiet Giant is one of the broodmares of the moment in the United States with the accomplishments of her son Gun Runner (Breeders' Cup Classic, Pegasus World Cup, Horse of the Year). Lyphard's Delta is another blue hen mare by Lyphard, she is the dam of Grade 1 winners Biondetti and Indy Five Hundred as well as Grade 3 winner Delta Princess. Delta Princess as a fantastic broodmare in her own right producing undefeated stallion Khozan, Grade 2 winner Delta Prince, Grade 1 winner Crown Queen, and two time Breeders' Cup Distaff winner and three time Eclipse Champion Royal Delta. Many stallions also have Lyphard influence they are passing on through his daughters, two examples being Tiznow and Candy Ride. Lyphard was on the broodmare sires list most of the 1980's and 1990's in both Europe and France. Among many others, Lyphard is the damsire of : Decorated Hero, Candy Stripes, Bubble Gum Fellow, Hatoof, Thunder Rumble, Awesome of Course, Mustanfar, Awesome Ashley, Al Sabin, and Cee's Tizzy.
At the time he was pensioned, Lyphard served one of the longest stallion careers ever. He stood for 23 straight years, longer than the lifetime of many thoroughbreds. Lyphard produced 843 named foals, 504 winners, and 112 stakes winners in his lifetime. Even at his advancing age, Lyphard still loved to do his job. Had his fertility not failed him, he would have bred up until the day he died. He was pensioned from stud duties following the 1996 breeding season, at age 27. In his retirement, he was still one of the most popular horses at Gainesway Farm. Lyphard went on to live nine years after he was retired from breeding. He was humanely euthanized due to infirmities of his very advanced age in June of 2005. At the time of his death, Lyphard was 36 years old. At age 36, he was the second longest confirmed living stallion ever, just behind Bargain Day who lived to be 37. Lyphard was suspected of being the oldest living thoroughbred when he passed. He is buried in his entirety in the foreground at Gainesway Farm.
Lyphard was a stallion that was known for his kindness and love of human attention. When he was fed, he would look at his groom as if to say "is it okay boss?" He also possessed a fiery spirit about him, the same one that his father had. He was a carbon copy of Northern Dancer through and through, they even stood the same height at just a smidge over 15 hands. The longevity he added to the most successful sire line in history can never be duplicated and never will be replaced. Just like Lyphard himself, his effect on the thoroughbred will always be timeless.
Next Installment – Stallion Dynasties : Nureyev
Be Part of The Arm, Be With Us, #MEMBERSHIP 
Subscribe to our columns at PastTheWire.com
Follow on Twitter @pastthewire
Follow on Twitter @kaitlinefree
Follow on Twitter @Nicky_DAgs
Follow on Twitter @JohnDaSilva
Follow on Twitter @jonathanstettin
Subscribe to our YouTube channel Past the Wire
Like us on FaceBook @pastthewire
Take advantage of Past the Wire's discount on Formulator. Get the most out of your past performances with customizable features, see what you want to see and need to see, search statistics and improve your game. Use our Promo Code PTWF10 for a 10% discount on any Formulator package, whether you are a new or existing customer. Jonathan Stettin, The Pick 6 King uses Formulator. Learn more here: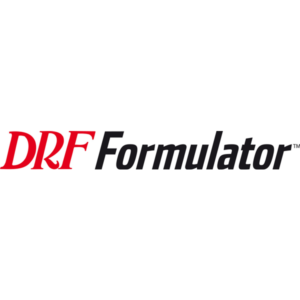 Get your edge with Thoro-Graph. You need an edge in this game and Thoro-Graph provides one. Know who is fast, who is not fast enough, and learn to recognize patterns that will take you to the winners circle. Jonathan Stettin The Pick 6 King uses Thoro-Graph. Learn more here: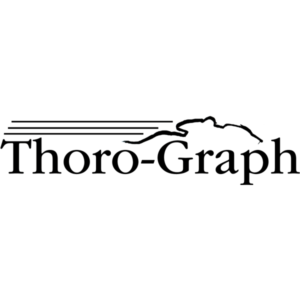 For the BEST TRIP NOTES in the game use TRACKING TRIPS at Past the Wire. You can't afford not to be a #member.  Receive our Clubhouse Notes, Track Bias Information and of course our Spot Plays  all as a bonus. There is no service like it in the game, and you can raise your game to a whole new level. Become a #member or learn more here: