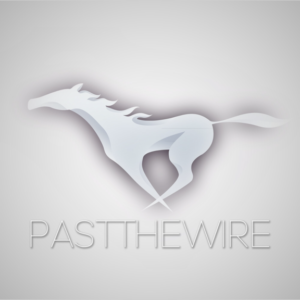 The Lasix Ban Industry Reaction:
By Mary Dixon Reynolds
The day after Battle of Midway won the Breeders' Cup Dirt Mile at Del Mar, I walked to the Jerry Hollendorfer barn to keep my appointment with Dan Ward, Hollendorfer's assistant trainer, for an interview about Unique Bella. While there, we stopped by Battle of Midway's stall. He had won the Breeders' Cup Dirt Mile the previous day. I first noticed his sturdiness and perfect conformation. Here, I thought, was a horse with a lengthy future. When I read about his injury, so severe he had to be euthanized, I was stunned.
After an unusual rainy season, 23 horses had to be euthanized at Santa Anita between December 26, 2018 and April 1, 2019. Among them was Battle of Midway, who shattered his pastern in his right leg during a workout. The veterinarian said there was no hope, the horse had to be put down.
The unseamly amount of deaths put a negative national spotlight on the sport which received coverage on NPR (National Public Radio), NBC, The New York Times, and The Washington Post, as well as several other news outlets. The decision was made by the Stronach Group to close Santa Anita while it underwent rigorous examination.
Besides examining the racetrack, the decision was made to reduce the use of race day Lasix from 10cc to 5cc at Santa Anita and Golden Gate Fields, both tracks owned by the Stronach Group. Other major race tracks in the country  joined the two California tracks in gradually reducing the use of Lasix. Next year it will not be used on two-year-olds and in 2021, Lasix will not be used in stakes races or graded stakes races, including the Triple Crown races.
Lasix has long been legally used in the United States for the treatment of Exercised-Induced Pulmonary Hemorrhage (EIPH). This occurs when horses bleed from the lungs during running. In the United States, Lasix is used by 95% of all horses on race day.
I spoke with Dr. Alan Ruggles, surgeon and chairman of the North American Veterinary Education Committee, at Rood and Riddle Equine Hospital in Lexington, Kentucky, about the excessive demise of thoroughbreds at Santa Anita and the use of Lasix.
Dr. Ruggles remarked,
"Lasix is a diuretic that restricts the blood vessels thus reducing the possibility of bleeding during running."
I asked if there was any evidence of Lasix causing injury to bones and he replied "No, there was not." However; he pointed out that Lasix is not used in Europe and believes the new rules to be a path worthy of exploring.
The following day I contacted Hall of Fame trainer Bill Mott for his opinion on the upcoming ban of Lasix. In a telephone conversation, Mr. Mott said,
"Frankly, I don't have a problem with it. When speaking of no Lasix for two-year-olds, stakes races, and graded stakes races, I can see it…..I can go along with it. There hasn't been an issue with it for the past ten years but now if you cannot have it, it's not a big deal. I can adjust. My position is really simple, if they allow Lasix, I'm going to use it. If they don't have it, I'm going to deal with it the best way that I can. You know, I'm not making policy, I'm just trying to train horses."
Todd Fincher, a leading trainer in the southwest told me,
"In my opinion, you can take away all medications except Lasix. 99% of all horses run on Lasix and there's not any negative effects from it…and all horses are getting the same effects from it. Everyone is equal. There will be a large number of horses that will bleed and cause sickness and even death to them when that all can be prevented. And, if they ban Lasix, there will be some people who will find an alternative to keep their horses from bleeding that might not be safe and will give them an unfair advantage over others. Lasix keeps the playing field level and fair for all.  Some trainers will continue running their horses knowing they cannot prevent them from bleeding and will continue to risk the life of their horse just to make money. The negatives of banning Lasix far outweigh the positives, even though there might be a positive or two, none that I can think of other than perception, but the facts are on the side of keeping Lasix."
Fincher went on to add,
"There are several more reasons to keep Lasix too, but the main thing to me is the safety of the horse and the jockey. And if a horse bleeds bad enough and falls, which will happen, that puts the safety of horse and human at real risk.  And who's going to be liable for that? It just doesn't make any sense to me at all to ban Lasix. And believe me, I'm all for less medications for all horses."
I called one of the leading trainers of the past twenty-five years, Christophe Clement, to obtain his opinion on the upcoming Lasix ban. He told me he already did not use Lasix on his two-year-olds. He also weighs his horses the morning before and after races and the older horses that had been administered Lasix weighed 10 to 15 pounds less the following day."So, what's your opinion on the ban?" I asked. Mr. Clement replied,
"I welcome it…I believe it will be good for our industry."
I spoke with Mark Casse over the phone about his opinion and he said,
"I'll do whatever needs to be done for racing but personally, I believe they're chasing the wrong rabbit.  I don't believe enough thought has been put into the alternatives. Do I think it's a good idea? I think the people who are making the decisions have not thought this through. If you asked 100 people, what's your view of Lasix, 95% of them wouldn't know what you're talking about. It's not cruel (to administer Lasix)"
My final call was to Hall of Fame trainer Richard Mandella who retained his reputation for short interviews when I questioned him about the Lasix ban.
"I'll go by any rules that they set."
Always check with Past the Wire for the latest horse racing news…..
The Arm, Be With Us, #MEMBERSHIP 
Subscribe to our columns at PastTheWire.com
Subscribe to our YouTube channel Past the Wire
Like us on FaceBook @pastthewire
OUR TEAM ON TWITTER
Follow on Twitter @pastthewire
Follow on Twitter @kaitlinefree
Follow on Twitter @Nicky_DAgs
Follow on Twitter @jonathanstettin
Follow on Twitter @SetteBetterDays
Follow on Twitter @CourtneyNSnow
Follow on Twitter @nchorseplayer
Follow on Twitter @SadandSulk
Follow on Twitter @rogueclown
Follow on Twitter @cannonshell
Follow on Twitter @hOrsebackwriter
For the BEST TRIP NOTES in the game use TRACKING TRIPS at Past the Wire. You can't afford not to be a #member.  There is no service like it in the game, and you can raise your game to a whole new level. Become a #member or learn more here: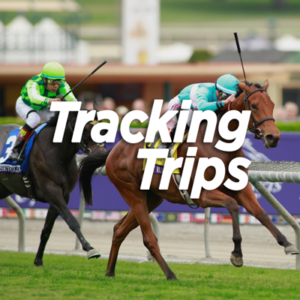 Take advantage of Past the Wire's discount on Formulator. Get the most out of your past performances with customizable features, see what you want to see and need to see, search statistics and improve your game. Use our Promo Code PTWF10 for a 10% discount on any Formulator package, whether you are a new or existing customer. Jonathan Stettin, The Pick 6 King uses Formulator. Learn more here: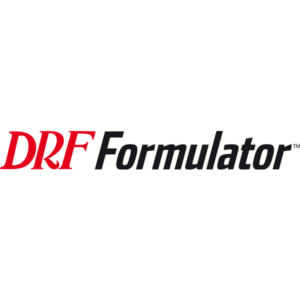 Get your edge with Thoro-Graph. You need an edge in this game and Thoro-Graph provides one. Know who is fast, who is not fast enough, and learn to recognize patterns that will take you to the winners circle. Jonathan Stettin The Pick 6 King uses Thoro-Graph. Learn more here: